Review The HDR-TG7VE could be seen as Sony's answer to cheap and cheerful camcorders like the Flip Mino HD. However, whereas the latter could be viewed as a bit of a toy, the TG7 is more of a proper camcorder - both when it comes to features and price.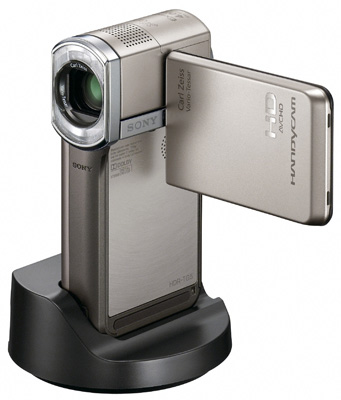 Swift shooter: Sony's HDR-TG7VE
The TG7 is the successor to the TG3, which received an overall rating of 85 per cent when we looked at it last year. It keeps many of the features, such as the pistol grip design and 1080i HD resolution, but adds in some extras too, such as 16GB of internal memory and built in GPS. It also utilises a 1/5in Exmor CMOS sensor.
Sony has kept the titanium casing of the TG3, so it's very hard wearing, and slimmed it down by a millimetre or two in each dimension so it now measures 30 x 62 x 117mm and weighs in at 280g including battery.
The controls have also been simplified, so you'll only find two physical buttons on the TG7 - a large one up the top to start or stop recording and a smaller one to the left over the screen hinge to take photos. The only other control you'll find is a jog dial ring around the record button for zooming.
There isn't even a power switch - just flip up the LCD screen to switch it on and fold it away again when you've finished filming to shut it down. It's pretty quick to power up - you can start recording within four to five seconds of flipping out the screen.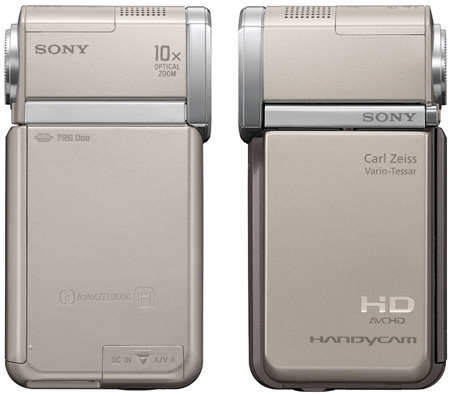 Minimal controls simplify operation and styling
All other controls and operations are conducted via the 2.7in touchscreen display. Given the small size of the screen, there's not much room for onscreen buttons, but the interface largely compensates for this, so making selections isn't overly difficult.