Leccy Tech Britain's police forces are proceeding in an orderly fashion to test Mitsubishi's iMiEV after the company showed off the e-car - reviewed here - at the UK's National Police Show last month.
West Midlands Police has already signed up and will take delivery of its first iMiEV cop cars early in 2010, the manufacturer has revealed.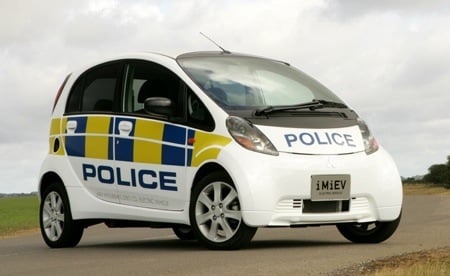 Mitsubishi's iMiev Police Special: answering 999 calls in Brum next year
With its 100 miles range and 80mph top speed, the i-MiEV police special is intended for community policing and urban patrol work rather than chasing villains down the M6.
In related news, Mitsubishi has also released details of the i-MiEV Cargo.
Mechanically identical to the standard car that Reg Hardware tested in July, the Cargo replaces the rear seats and boot with a 1.35 x 1.18 x 1.1m flat-floor load area.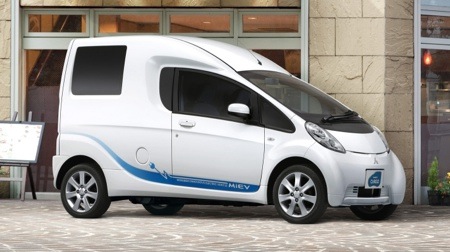 iMiev Cargo: ready for e-van man?
No news yet on whether the Cargo will also get the fuzz makeover so allowing for full "Get in the back of the van!" functionality. ®