This article is more than 1 year old
Packard Bell EasyNote Butterfly
All-day battery and then some
Review Over the past two years Acer has bought the eMachines, Gateway and Packard Bell. Dividing the buying public into a number of categories that it can target with specific brands, Packard Bell covers the 'Trends & Lifestyle' group in Europe, and the EasyNote Butterfly s laptop is part of the plan.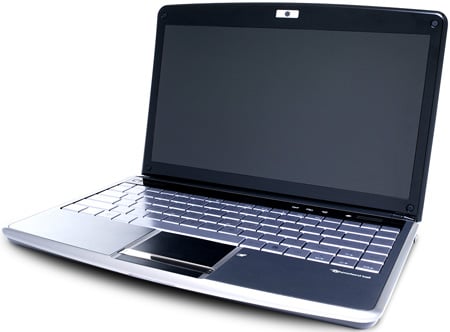 Light on power consumption: Packard Bell's EasyNote Butterfly s
You might hope that the EasyNote Butterfly s gets its name in some way from the fold out butterfly keyboard on the legendary IBM ThinkPad 701, but no, it's more to do with hype rather than invention.
Let Acer explain: 'In Mandarin Chinese the word for butterfly has become a symbol for long life. Which better name for a product that, thanks to a combination of new technologies, has one full working day of battery life?' And there we were, thinking that Acer had this facet of laptop performance nailed with the Timeline name.
Continuing this theme, nausea creeps in: 'Often associated with the human soul, the image of a butterfly suggests the sense of lightness. The new EasyNote Butterfly by Packard Bell is definitely light, 500g less than a standard notebook and less than one inch thick.' In truth, the Butterfly s isn't especially thin or light, as it's fairly typical for a notebook with a 13.3in screen. Dispensing with a DVD writer and supplying it as an external USB drive that weighs 350g has kept the notebook's weight down to 1.87kg.
The desire for long battery life has been addressed in the time-honoured way by using Intel hardware throughout. The combination of an Intel Core 2 Solo U3500 1.40GHz CPU, Intel GS45+ICH9-M chipset and Intel 5100 AGN wireless gets the most from the 5600mAh battery. During our testing we observed a remarkable figure of five hours and 27 minutes running continuous loops of PCMark05. That is five and a half hours of continuous use so you can double the figure to 11 hours of regular day-to-day use.
IBM ThinkPad Butterfly: the lepidopteran epithet is associated with the keyboard design rather than lightness
However, there's not a lot of processing power from a low voltage single core processor and neither can you expect too much from Intel GM45 graphics with 64MB of DDR2 memory. Packard Bell has installed 4GB of dual channel Samsung PC3-8500/DDR3-1066 RAM that runs at 800MHz and the 250GB Toshiba hard drive is a 5400rpm model rather than a faster 7200rpm unit – evidently, this laptop is built for comfort rather than speed.