AMD has rolled out two more 5x000-series GPUs, this time the mainstream-oriented 5750 and 5770, lesser partners to the recently released high-end 5850 and 5870 - reviewed here - DirectX 11 graphics cards.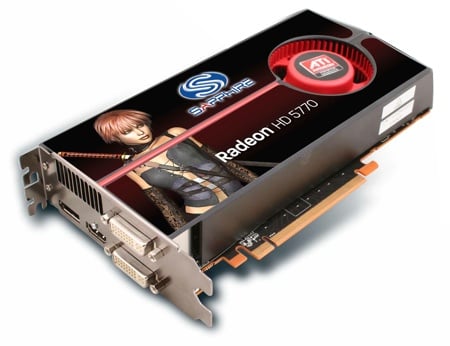 AMD's Radeon HD 5770: mainstream DX11.
The 40nm chips contain 1.04bn transistors, used to provide the 5770 with 800 unified shader processors and the 5750 with 720. The two GPUs are clocked to 850MHz and 700MHz, respectively, as standard.
Both chips include a 128-bit memory controller linked to 1GB of GDDR 5 memory. The reference 5750 sets the memory to run at 1150MHz (4.6GHz effective), while the 5770 clocks its Ram at 1200MHz (4.8GHz effective).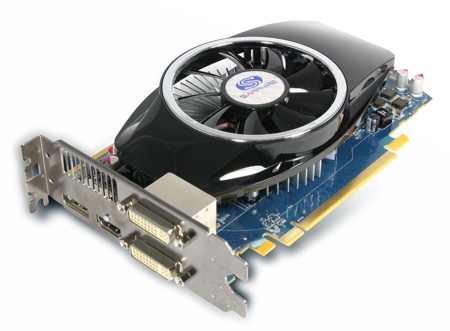 The 5750
The 5750 and 5770 are dual-slot cards with a pair of DVI ports, one HDMI 1.3a - it has Dolby TrueHD and DTS-HD Master Audio support = and one DisplayPort connector on the back. AMD's Eyefinity technology allows you to hook up three monitors to them.
Boards should come it at the $159 (£100/€107) price point for the 5770, and $109-129 (£68-81/€73-87) for the 5750. ®
Sponsored: How to simplify data protection on Amazon Web Services