However, Acer must see a greater potential in Android than as a fast-access alternative to Windows. If it didn't, it would have told us it's working on an try-or-buy application store for the platform to allow developers to sell apps designed for the D250's 1024 x 600 screen.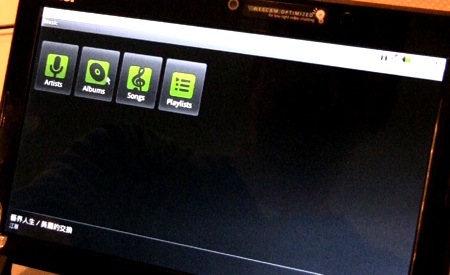 View your photos, videos etc.
As it stands, since the D250 is a netbook and Android here provides almost all of the functionality most folk want from a netbook - web and email access, and content viewing - how often will users actually boot into Windows?
Acer expects then to do so when they need to use productivity apps and software tools that are specific to the Microsoft platform. Clearly, it's worried that not having Windows aboard may put punters off. For our part, we'd like to see an Android-only version of the D250.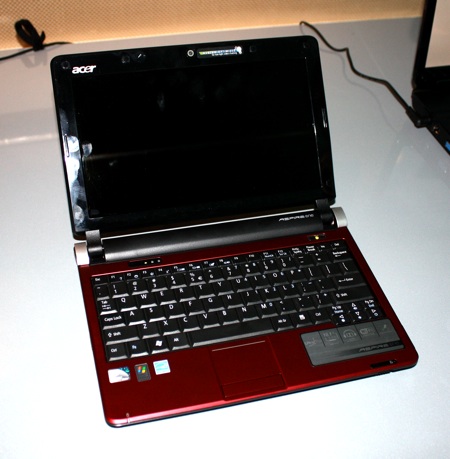 The hardware is Acer's standard Aspire One D250
Operating systems aside, the machine itself is light, good-looking and well built. A quick look at the PC's systems settings screen – through Windows, of course – revealed that the D250's specifications haven't changed since our review in June.
It has a 1.6GHz Atom N270 processor and 1GB of DDR 2 memory. It has the usual netbook-standard set of USB ports, analog audio jacks, Ethernet and VGA connectors, and an SDHC memory card slot.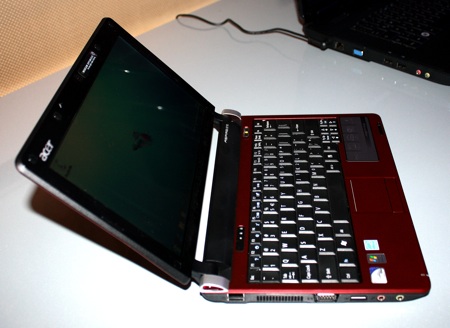 Customary netbook spec and features
One word of warning, though: the D250's trackpad and key are both annoyingly small, which could prove an issue for those with big-thumbs.
Acer has yet to release the dual-OS D250's final specifications, price or launch date. ®
Similar topics