TV tuner specialist Elgato's previous EyeTV DTT Deluxe - reviewed here - was small enough, but its latest offering makes its predecessor seem ungainly and huge by comparison.
And, in a bid for PC stardom, Elgato's bundling Windows 7 drivers with the wee product.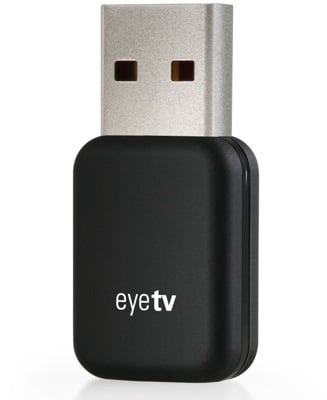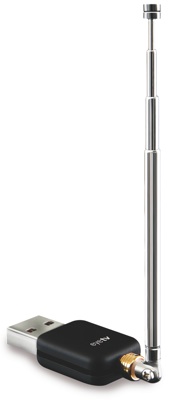 Elgato's EyeTV DTT Deluxe: ridiculously small
The Freeview-friendly DVB-T tuner is little bigger than the USB connector that it plugs into a computer with. The tilt'n'swivel telescopic antenna is removable so you might even be tempted to leave the tuner in place.
Elgato ships the device with an adaptor to allow you to hook up a standard co-ax aerial feed.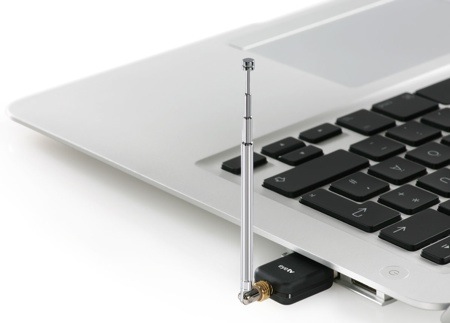 Ready for Windows machines as well as Macs
Mac users get Elgato's own EyeTV 3 software for viewing and recording shows. Windows folk get a copy of TerraTec's Home Cinema.
Available today, the new DTT Deluxe costs £80/€90. ®