And, while we wish we could say something good, or at least interesting, about the 3Mp camera, the fact is our test images were variously underexposed, handled high contrast scenes badly and produced lots of JPEG artefacts. It's a standard mobile phone camera with no video recording.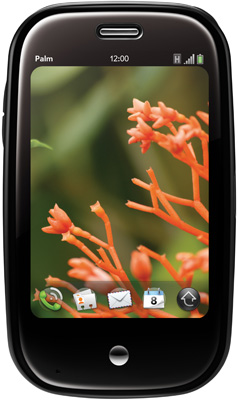 Images look good on-screen, but the ones taken with the camera are none too special
The media player is better than most and easy to use and thankfully the headphones connect with 3.5mm jack and do the job. The call quality was absolutely fine and reception was too, with no dropped call issues or ropey Internet connections, but maybe living in London helps.
Battery life was about as good as the iPhone, but nowhere near the bar set by Blackberry's finest. With it set to receive push email, calendar, contacts from Gmail, along with regular Google Maps and YouTube usage on the bus, it managed around a day and a half. Not bad really.
So you're after a smartphone, you've got money to burn and an obvious decision to make: this or the iPhone. No other touchscreen smartphone is even in the running. The Pre has some obvious advantages. It's a bit smaller than the iPhone and 'Synergy' works well, which could prove useful if you're more familiar with Facebook than the concept of Gmail or an Exchange server. But weigh it against the iPhone and it's hard to recommend.
The keyboard is horrible and the rest of the hardware design, while initially desirable, just isn't up to snuff. The screen is smaller than the iPhone's and things like web browsing or watching YouTube videos are less enjoyable.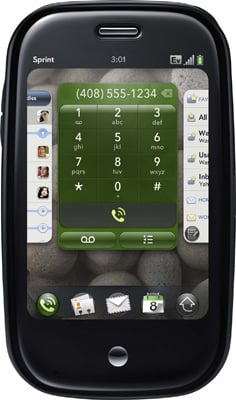 And you can make calls on it too
We're hopeful, of course. WebOS is a work of genius that should appear on as many phones as possible, as soon as possible. It's responsive, extremely fast and offers a huge number of productivity tools. Having your Facebook contacts rolled into your everyday contacts list is incredibly useful. The ability to multitask is brilliantly implemented and genuinely useful, besides providing a valuable point of difference over Apple iPhone.