Still, the Pre's App Catalog is well and truly in its infancy as well, although Palm's WebOS Developer Program isn't set to kick off until December. If the Pre was a bargain – £20 a month, for instance, with £50 up front – it would be easier to endorse, and it would certainly have an edge over the iPhone in value terms.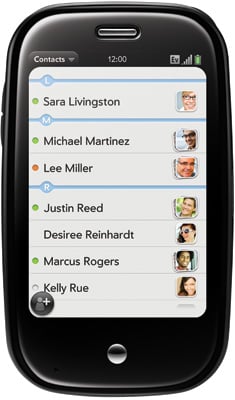 Work in progress: look to 2010 for WebOS apps to come on stream
As it is, the Pre will set you back at least £625 over the life of the cheapest 18 month contract – exactly as much as the iPhone. Unless (or until) the price drops, those who have been waiting to see if Palm's best can match the iPhone should be following in the footsteps of the Apple fans.
Verdict
It's difficult to use the Pre for a few days and feel anything other than nagging disappointment. This was the phone that was supposed to turn around Palm's fortunes and provide the iPhone with something to truly worry about and, in its current form, with its current price, it does neither. ®
More Phone Reviews...

Apple
iPhone 3GS

BlackBerry
Curve 8520

HTC
Hero

Ten of the best…
iPhone beaters

Palm Pre smartphone
WebOS looks promising, but curious design choices and the cost of ownership don't do it any favours compared to its rivals.