El Reg launches 'Skinny Fit' fashion range
Exclusive preview of international poster campaign
---
We're delighted to announce today the launch of our "Skinny Fit" range of clothes, seen modelled here by the lovely Filippa for a forthcoming international poster campaign: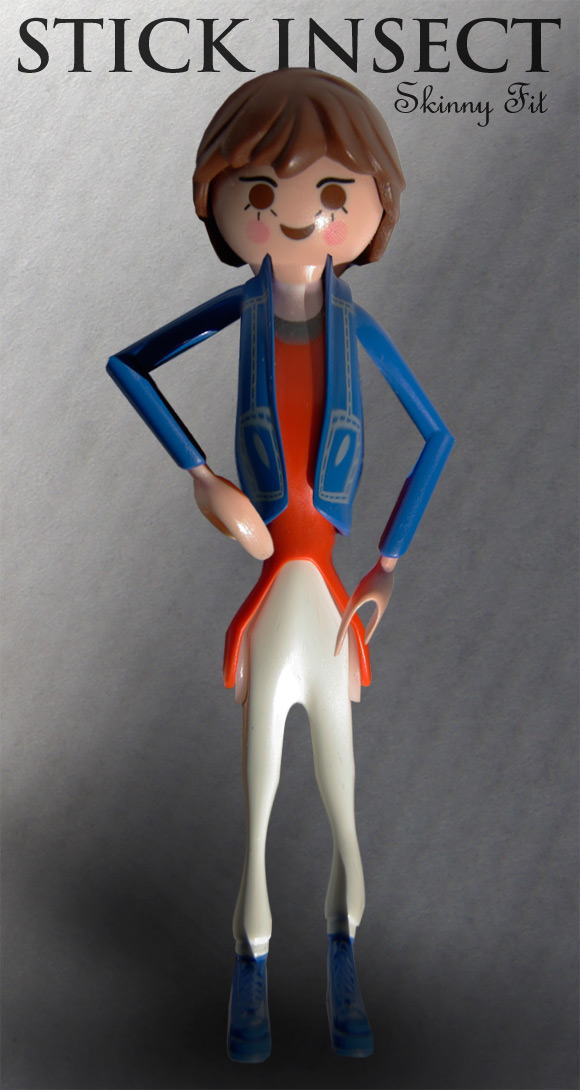 Please note that this image has not been digitally manipulated in any way. Filippa is a healthy and beautiful young woman who is naturally "small-boned", and anyone who says otherwise will find themselves on the wrong end of a fat writ.
Furthermore, the reproduction of this image under "fair use" will result in a DMCA takedown bitchslap. Consider yourselves warned.
Stick Insect Skinny Fit range is available exclusively for download at the Adobe online store (go to adobe.com/photoshop/downloads/filters/ralph_lauren.exe). ®
Related stories
There are more non-Photoshopped little people right here.