YouTube to broadcast Channel 4 shows
Free to see other sites
---
YouTube and Channel 4 have inked a landmark content deal that will see most of the UK broadcaster's programming made available for free on the Google-owned video sharing site.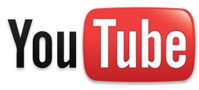 Under the pact, Channel 4 will make its entire 4 on Demand catch-up service of new shows available on YouTube shortly after airing, plus around 3,000 hours of full-length programming from its archives. But only in the UK.
Channel 4 said content will begin appearing "in the coming months," and be fully available in early 2010 featuring shows like Skins, Hollyoaks, The Inbetweeners and Peep Show. While the shows will only be available to UK users, the deal does have some interesting twists that will certainly affect how YouTube does business with content providers around the world.
US broadcasters have warmed up to striking full-length programming pacts with YouTube, but Channel 4 is the first to put a decently comprehensive package of recent shows on the table. And the two companies appear to have made a rather unprecedented advertising agreement in the process.
Similar to more recent agreements YouTube has made with content providers, Channel 4 will get its own branded space on the website where it can sell advertising against its own programming. For the first time, however, Channel 4 can also sell ads around content it doesn't own.
Channel 4 describes this part of the deal as providing more inventory to its sales team as well as providing "its considerable expertise in advertising around full length TV content to the YouTube platform." The broadcaster also said it would use YouTube's demographic targeting tools for its product pitches.
YouTube is clearly becoming more willing to relinquish control of more and more of its advertising platform in order to rope in content deals. With Hulu becoming a serious competitor and also currently in talks to bring its web TV service to the UK, it's time to make nice with broadcasters any way it can.
"We know that the YouTube community is enthusiastic about full-length programming on the site, and we've been working hard to create the right environment for more broadcasters to make their content available with the right branding, the right advertising formats and the right level of control over advertising sales," said Patrick Walker, YouTube's partnership chief in a statement. "This partnership demonstrates our commitment to bringing an even greater range of content to YouTube and we look forward to other similar agreements to come."
Financial terms were not disclosed other than that advertising revenues will be shared based on an agreed formula. The deal is also not a knockout punch for Google in the UK - it's a three-year, non-exclusive partnership, allowing Channel 4 to continue shopping itself to third-party sites and services.
YouTube and Channel 4 also said they will continue to cooperate on additional "monetisation opportunities" as new technology presents itself. ®