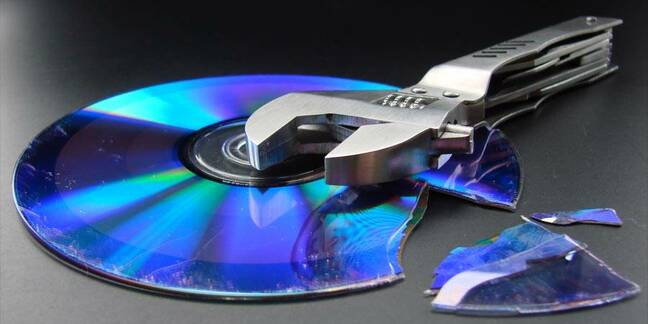 The final quarter of 2009 is just getting under way, and Gartner's analysts have assembled to give 2009, the IT industry's "worst year ever", a happy send off. Well, more like a mumbled good riddance as it welcomes the prospect of a better 2010.
Gartner is hosting its Symposium/ITxpo in Orlando, Florida this week, and says that worldwide IT spending is now on pace to fall by 5.2 per cent this year. That decline is not so bad because consumers and small businesses have continued to spend on computers and software during the economic meltdown.
Enterprise IT spending is expected to be down 6.9 per cent this year, which is making it tough for the big-name IT supplies to pull down the profits they are accustomed to.
And while Gartner's wizards are projecting that there will be a 3.3 per cent increase in global IT spending in 2010, to $3.3 trillion, don't get out the champagne just yet.
"While the IT industry will return to growth in 2010, the market will not recover to 2008 revenue levels before 2012," Gartner senior vice president and global head of research Peter Sondergaard said in a statement.
"2010 is about balancing the focus on cost, risk, and growth. For more than 50 per cent of CIOs the IT budget will be zero per cent or less in growth terms. It will only slowly improve in 2011."
Gartner now expects spending on computer hardware of various kinds - including servers, storage, networking gear, PCs, printers, and so on - will fall by 16.5 per cent in 2009, to $317bn. And the company's best minds' best guesses average out to a flat market for hardware in 2010.
On the server front, Sondergaard says that about one million servers were kept in operation in 2009 that would have otherwise been retired, about three per cent of the installed base of servers worldwide. And unless something radical happens in the economy, and therefore the server racket, the base of machines that have had their replacements deferred could grow to two million by the end of 2010.
"If replacement cycles do not change, almost 10 per cent of the server installed base will be beyond scheduled replacement by 2011," Sondergaard estimates. "That will impact enterprise risk. CFOs need to understand this dynamic, and it's the responsibility of the CIO to convey this in a way the CFO understands."
Those selling spare parts for used hardware equipment could see an uptick in business for the first time in maybe a decade of being bashed by new equipment rollouts. And on the other side, call it what you may - cloud computing, application outsourcing, software as a service - but shifting from capital to operational costs for certain IT functions is also going to get traction if the global economy doesn't improve.
And among the emerging economies, it could just turn out that such cloudy application services take off because it is just plain easier, like cell phone service in China and India. Those are not Gartner's guesses, but mine.
If you can't afford to lay land lines in a vast, poor country, you learn to make do with cell service. Companies are going to learn to make do with cloud computing - both on the supplier and on the customer sides of the bargaining table.
This is not the only kind of shift Gartner expects from the emerging economies. "By 2012, the accelerated IT spending and culturally different approach to IT in these economies will directly influence product features, service structures, and the overall IT industry. Silicon Valley will not be in the driver's seat anymore," Sondergaard said.
Let that sink in for a minute. Gartner is probably being melodramatic here for effect, but a lot of the engineering and design work for IT products is being done in Asia, as manufacturing has been done for even longer. At some point, what used to be a supplier for an IT company can end up being its competitor.
Software spending, as you can see as the quarterly numbers have rolled by here at El Reg, has been a relative bright spot, and is projected to decline by a mere 2.1 per cent this year, to $197bn, and will continue to be relatively bright in 2010 as worldwide software sales rise by 4.8 per cent to $206bn.
IT services, which are all the rage during the economic downturn because companies needing to slash expenses are often forced by circumstances to outsource and offshore, will nonetheless decline by 3.6 per cent to $781bn, but will rebound and grow by 4.5 per cent in 2010, to hit $816bn in sales, if Gartner's crystal ball doesn't have any smudges on it. Or if another economic meltdown doesn't chip or crack the ball.
Global telecom spending is still the largest part of the IT economy, accounting for $1.9 trillion in spending globally in 2009 (down four per cent), but expecting to rebound in synch with the overall market in 2010. To one way of looking at it, the faster than average growth for services and software is washed out by the flatness in hardware spending, which leaves telecom setting the pace for overall IT spending growth. ®
Sponsored: Practical tips for Office 365 tenant-to-tenant migration