Barnes & Noble's ebook reader takes its bow
Nook what we have here
---
To the surprise of no one, Barnes & Noble has unveiled a $259 Android-based ebook reader known as the Nook.
Word had already leaked onto the web, but the American book seller officially announced the US-only device with a press release this afternoon.
In an apparent effort to appeal to the world's Google lovers, B&N bills its new device as the first Android-based ebook reader. As expected, it offers a 6-inch "electronic ink" display for reading texts as well as a smaller color screen for navigation. The color display serves up a virtual keyboard - something you won't find on the Amazon Kindle.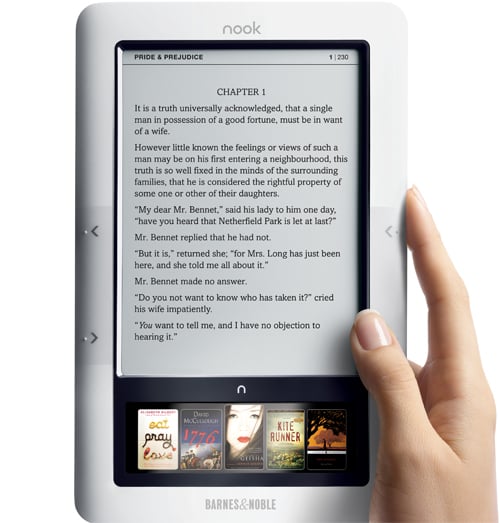 Like its Amazonian nemesis, the Nook has a built-in cellular wireless connection for downloading texts. AT&T is the carrier (the Kindle uses Sprint). But there's also a built-in WiFi adapter, giving you free access the AT&T-powered hotspots in Barnes&Noble retail stores.
In another departure from the Kindle, the Nook includes tools for lending books to friends using iPhones, iPod Touches, PCs, Macs, and certain BlackBerries and Motorola smartphones.
However, it lacks the Kindle's text-to-speech tools. And it's rated battery life is 10 days, 4 days less than the Kindle. For more on the Nook, go here. ®