Research in Motion has unveiled the Bold 9700 smartphone - aka the Bold 2.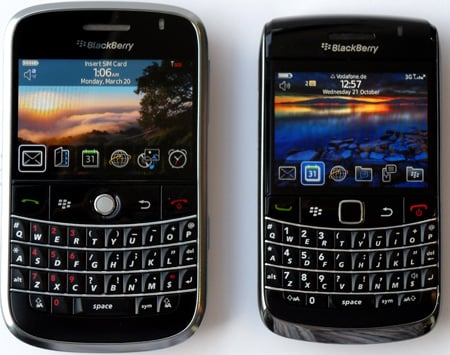 RIM's old BlackBerry Bold 9000 (left) and the new Bold 9700 (right)
RIM's marketing fluff describes the 9700 as "compact", "highly refined" and a device bound to appeal to both men and women for both professional and personal use. All things to all men - and women - then?
The 9700 measures 109 x 60 x 14.1mm, so it's slightly shorter than the original 114mm-tall Bold 9000, but also slightly thicker. RIM's also got the 9700's weight down to 122g - the 9000 model weighs 133g.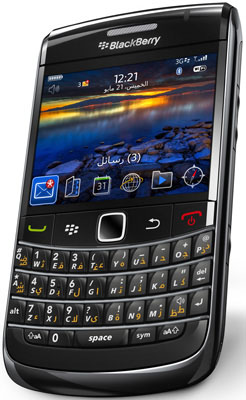 Fully connected
The new Bold gains a camera upgrade – 3.2Mp instead of the 9000's paltry 2Mp – and an ever-so-slightly upped screen resolution: 480 x 360, compared to the 9000's 480 x 320 resolution.
However, the Bold 9000's 2.6in screen is still larger than the 9700's 2.4in "light-sensing display".
RIM has equipped the new 9700 with 802.11b/g Wi-Fi support while also ensuring that the phone is set up for 3G HSDPA connections and quad-band GSM/GPRS.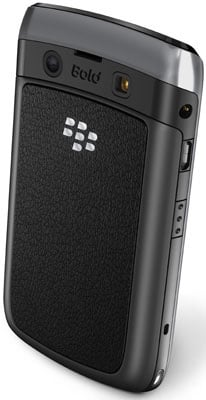 Leather-backed lurrver?
Running on version 5.0 of the BlackBerry OS, the Bold 9700 employs a tweaked version of the same 624MHz processor used in the 9000.
The new model has a Micro SD card slot and can support more capacious cards than the 9000 model can: up to 32GB. A 2GB Micro SD card will be supplied with the phone, RIM said.
The Bold 9700's other notable features include on-board GPS, picture geo-tagging support, a 3.5mm headphone jack and access to BlackBerry App World, RIM's answer to Apple's iTunes App Store.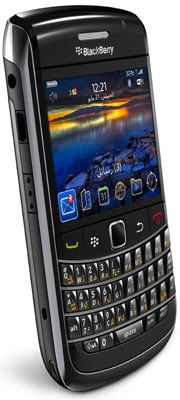 Access RIM's new BlackBerry app store with the 9700
RIM will release the Bold 9700 worldwide next month. A UK-specific launch date and price haven't been confirmed yet. ®