This article is more than 1 year old
HTC Touch 2 Windows Mobile 6.5 smartphone
Going too far back to basics?
Review Windows Mobile 6.5 is now with us but its reception has been far from ecstatic. The general view is that Microsoft is playing catch-up and will have to do something spectacular with Windows Mobile 7, due to debut next year, if it's to really challenge its rivals.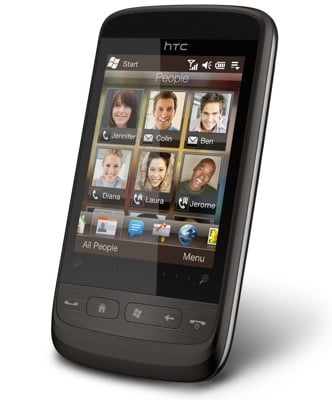 HTC's Touch 2: aspiring to touchphone greatness
However, that hasn't stopped a flurry of new smartphones from gaining the updated OS. HTC has two handsets in the fray: the large screened HD 2 and the more svelte Touch 2. It's the latter we're looking at today, two-and-a-half years on from the launch of the original Touch.
The HD 2 marries Microsoft's revamped OS with an updated version of HTC's own TouchFlo user interface. It isn't always easy to tell where one begins and the other ends, though the new colour icons on the vibrant main screen's horizontal shortcuts scrollbar are HTC's, as is the six-person favourite contacts display. The main slide-to-unlock screen is Microsoft's, as is the so-called 'honeycomb' applications menu.
From a user's perspective, though, who has implemented what is irrelevant. Ease of use is paramount, and the news here is mixed. For one thing, some functions are still duplicated: application shortcuts, for example.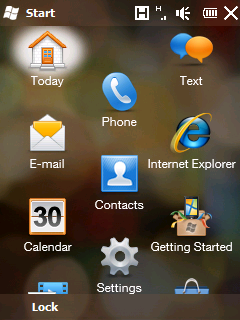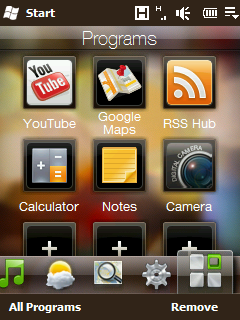 WM 6.5 provides one application list (left) and HTC's TouchFlo has another
HTC's shortcuts bar on the main screen includes an applications icon. This displays a grid of apps that you can add programs to and arrange how you like, giving you easy access to the apps you use the most. Microsoft's applications menu, which you'll get when you press the Windows button or the Start button, is a single, vertically scrolling screen. The apps are in a different, non-customisable order, and we found four or five vertical swipes are necessary to get from top to bottom.