This article is more than 1 year old
HTC Touch 2 Windows Mobile 6.5 smartphone
Going too far back to basics?
There's no navpad. The front panel include the Zoom bar we've seen before from HTC. This comes into its own when Web browsing. You just sit a finger on the left side of it and drag rightwards to zoom in. Work right to left to zoom out. The zooming motion is smooth, but ultimately unsatisfactory: unlike pinch-to-zoom systems, it zeroes in on the centre of the screen, leaving you to then pan around the zoomed view to the bit you want to look at.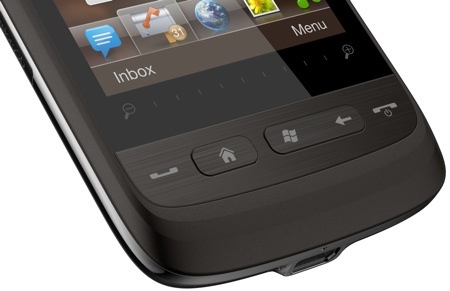 The Zoom bar works smoothly, but it's no substitute for pinch-to-zoom multi-touch
Beneath the screen, and very neatly built into the casing, are Call and End buttons, a joint Home and Back key, and the Windows button. The latter, as noted, opens up the new OS' applications menu.
There's a volume rocker on the left side, as well as a Micro SD card slot, though you can't get to cards unless you also remove the backplate, an approach that provides extra security but makes card swapping a pain. You will need a Micro SD card as the Touch 2 has just 512MB of memory, of which it reported 250MB free before we synched or installed any software.
The bottom edge hosts a mini USB connector for mains power and PC synchronisation. There is a 3.5mm headset socket on the top edge. The provided in-ear buds are reasonable but not great, though volume can go high without distorting. The Windows Media player seems to have had nothing at all done to it as part of the Windows Mobile 6.5 overhaul, by the way.
Video playback isn't what it could be. You have two options: choose Windows Media player and video plays in a small window in portrait format inside the Media Player graphics. Choose HTC's own Album - for both photos and video - and you get a full screen, widescreen playback, which is far better.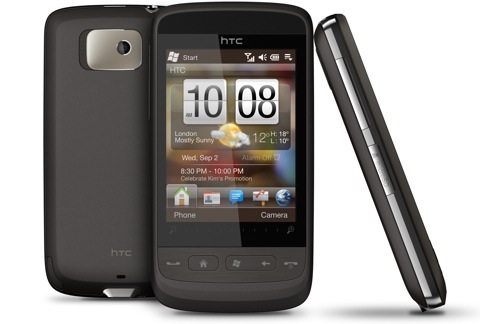 Nice size
Format compatibility is an issue too. The specs say that the Touch 2 supports AVI. But neither player liked our sample file, with Windows Media player recognising it but refusing to play it, and HTC's Album not even noting its existence. Both players did show an MP4 for us, but so jerkily that we could barely stand it.