This article is more than 1 year old
HTC Touch 2 Windows Mobile 6.5 smartphone
Going too far back to basics?
The 3.2Mp camera has a fixed focal length, making close-ups all but impossible. The apples, for example, when photographed close in are out of focus. You have to pull back to about a metre to start to get good focus. Colour reproduction isn't too hot, either, and the lens doesn't handle light and shade variance well. Images are greatly compressed. All in all, the camera is passable for quick snaps for emailing or sending by MMS, but you're not going to trade your regular camera in yet.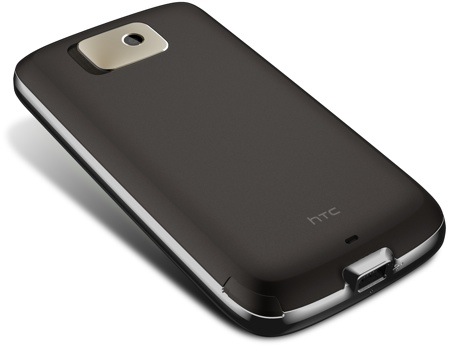 The camera is adequate for scaled-down shots
With HSDPA 3G to 7.2Mb/s and HSUPA to 384Kb/s, plus GPS, Wi-Fi and Bluetooth on board, the Touch 2 provide the full range of connectivity options. There is a Google Map search button on the main screen. Other applications include a calculator, notes maker, Office Mobile for document creation and editing, Adobe Reader, an FM radio, a Facebook client, an RSS reader, the inevitable voice recorder and a YouTube client.
Call quality using this handset was fine and we didn't experience any problems with dropped signal. Battery life was acceptable too. The 1100mAh battery capacity is good for 440 minutes of GSM talk or 370 hours on standby, HTC claims. We managed to get over a day but not as much as two full days between charges with a usage pattern that included some Wi-Fi, GPS and 3G usage. A daily boost isn't unusual for phones with similar specifications, though heavier users may find they need to charge more frequently.
Verdict
The Touch 2 exhibits some serious shortcomings: a poor camera, limited storage capacity, some confusing crossover between TouchFlo and Windows Mobile, and a lack of support for multi-touch zooming, for example. The Touch 2 is probably as small as a phone could be and still aspire to full touch control, and the screen is very responsive to the touch. But it doesn't make the grade because there's no accelerometer to counterbalance the small screen for text entry – which is HTC's fault - and because the operating system defaults to fiddly, old-style screens too often – which is Microsoft's fault. ®
More Touchphone Reviews...

Samsung
Tocco
Lite

Nokia 5530
XpressMusic

Toshiba
TG01

Acer
Tempo
F900

HTC Touch 2 Windows Mobile 6.5 smartphone
There are cheaper touchphones if you're on a budget - and better ones if you're not. For Windows Mobile die-hards only.
Price:
£280 (SIM-free) RRP