Leccy Tech Honda's electric motorcycle concepts have, until now, been utterly bizarre – such as the U3-X. But in a break from the norm, Honda's decided to go with the norm by designing two pretty ordinary looking e-scooters.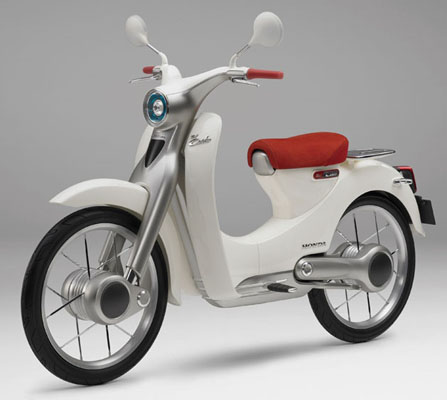 Honda's electric take on the 1950's Cub, called the EV-Cub
The EV-Cub is a battery-powered interpretation Honda's own Cub motorcycle, quite possibly one of the most popular forms of motorised transport known to man - with over 60m units sold since production began back in 1958.
The updated Cub features two-wheel drive and has electric motors inside the hubs of both its front and rear wheels.
Honda's also cast the EV-Cub's frame from die cast aluminium, while the bike's lithium-ion battery is centrally mounted.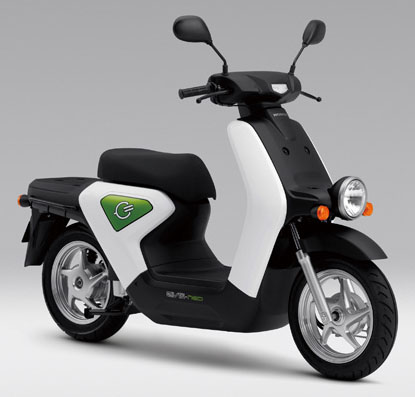 Honda also unveiled the EVE-Neo at the ongoing Tokyo Motor Show
Rather more conventional looking is the EVE-Neo, which is powered by just one electric motor.
Honda hasn't confirmed plans to manufacture the EV-Cub or EVE-Neo. ®