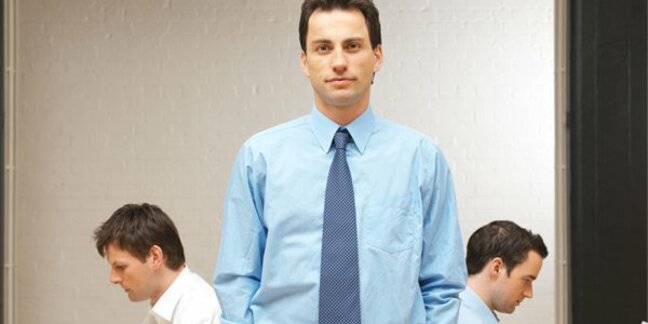 Despite the economic meltdown, companies are starting to deploy 10 Gigabit Ethernet networks and HPC centers are upgrading their InfiniBand fabrics to faster 40 Gb/sec products - and that is why switch and network adapter maker Mellanox has just closed out a record quarter for revenue.
In the quarter ended September 30, Mellanox brought in $32.7m in sales, up 12.1 per cent compared to the year-ago period. However, costs at the networking company went up across the board, and even with a lower income tax rate to help cushion the numbers a bit, net income at Mellanox fell by 7.5 per cent, to $4.8m. Mellanox generated $14.2m in cash from operations in the quarter, and exited the three months with $208.1m in cash and investments.
On a call with Wall Street analysts, Eyal Waldman, president, CEO, and chairman of Mellanox, bragged about the use of Mellanox 40 Gb/sec converged InfiniBand-Ethernet adapters in the Exadata V2 database cluster made by Oracle and Sun Microsystems and announced a month ago. (The clusters use Sun's own InfiniBand switches, however, but these are based on Mellanox chips. Voltaire, which also sells IB switches, uses Mellanox chips as well.)
Waldman added that Mellanox expected that it would sell multiple IS5600 648-port InfiniBand switches in the fourth quarter, and that recent design wins among the tier one server makers would start moving into production and yielding sales.
Michael Gray, chief financial officer at the company, said that host channel adapter and other adapter card sales were up sequentially from the second quarter, and that switch systems accounted for 15 per cent of sales; these products have a lower margin, and that helped drive down profits. Gray said in the call that quad data rate (40 Gb/sec) InfiniBand products accounted for 59 per cent of sales in the quarter, up from 56 per cent in Q2, and double data rate (20 Gb/sec) InfiniBand products accounted for 28 per cent of sales, down from 33 per cent in Q2.
In the quarter, Gray said that Mellanox had four customers that comprised 53 per cent of total sales, and they are four of the big five server makers. Hewlett-Packard generated 15 per cent of Mellanox' sales in the third quarter, followed by IBM at 14 per cent, Sun at 13 per cent, and Fujitsu at 11 per cent. Broken down by geography, 37 per cent of the sales for Mellanox came from North America, with 23 percent from Europe and 40 percent from Asia/Pacific.
Looking ahead to the fourth quarter, Gray said that Mellanox expected sales would come in between $34.5m and $35m, which means it will actually show revenue growth for all of 2009 - one of the few semiconductor companies that can say this.
However, profits will be under pressure, the company warned, because of pay cuts announced earlier in the year being reinstated when Mellanox raised its Q3 guidance a few weeks back when business picked up. ®
Sponsored: Webcast: Simplify data protection on AWS