Indeed, depending on where you place the drive on your desk, the rigidity of the USB cable itself can be enough to pivot the connector within the MPE's micro USB port. The drive weighs a mere 200g, and that's not enough to inhibit the movement.

Certainly slim
Interestingly, WD's promo shots for the MPE show a mini USB port, suggesting a last-minute change, perhaps to reduce costs. Whatever the reason, the upshot is a drive that's hard to recommend unless you plan to keep it one place and not connect and re-connect it. Which, this being a mobile drive, are tasks you're likely to perform frequently.
This is a shame because in all other respects, the MPE is not a bad little drive. As we say, it's small, light, usefully capacious. As our test results below show, it's not the quickest 2.5in drive out there, but it's not totally outclassed either.
CrystalDiskMark 2.2 Results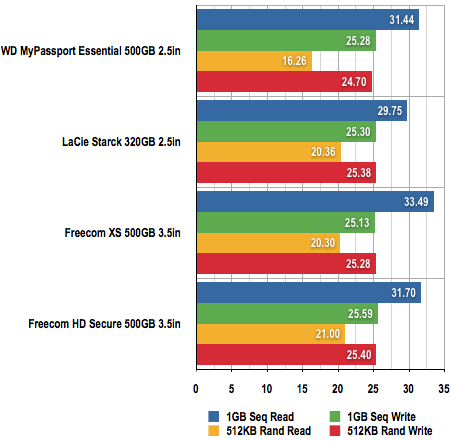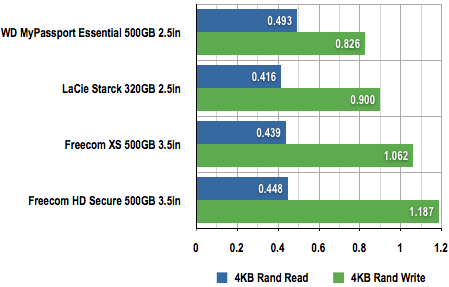 Data throughput in Megabytes per Second (MB/s)
Longer bars are better