File-Transfer Results
2GB File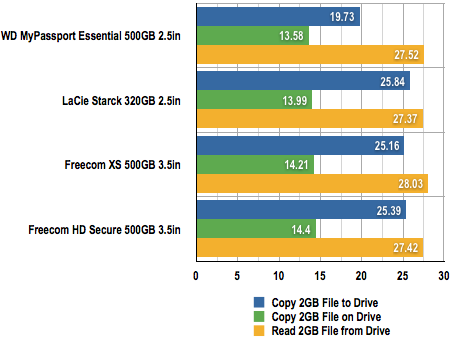 1GB Folder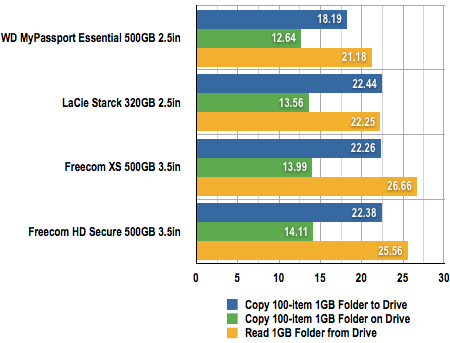 File-transfer speeds Megabytes per Second (MB/s)
Longer bars are better
WD bundles its usual SmartWare back-up software with the MPE, but rather than provide it on CD - again, a cost-saving measure, we believe - it's stored in a CD-like read-only partition on the disk itself.
WD's pitch is that this means the software is always available to use - you don't need to remember to take the CD with you. Yes, but that's equally true of any drive the stores its bundle on this disk itself. How about protecting it against accidental erasure? Again, a good point, but what about users who want to erase the software? There's no way to free up the space it takes up.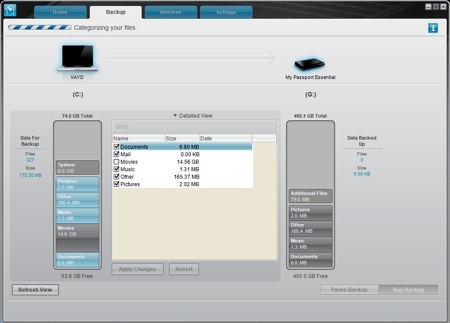 Click for a full-size screenshot
Sorry, WD, but while this may be fine for the great unwashed, for any techie worth the name this is at best an irritation, at worst a liberty. It's my drive, I'll decide what's kept on it, thank you. And you still have to install software on your computer's own hard drive.
Sponsored: Ransomware has gone nuclear