Android is no longer a contractual commitment. T-Mobile has launched Pulse: the UK's first Android-based smartphone available on pay-as-you-go.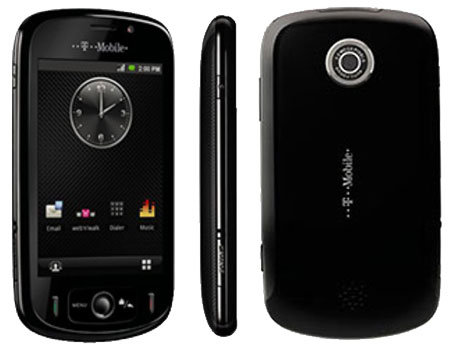 T-Mobile's Pulse: the UK's first PAYG Android, apparently
Pulse – a Huawei-manufactured handset – has been launched on PAYG in an attempt to bring Android to "a wider set of mobile users", T-Mobile said.
Sporting a "curvy black polished chrome exterior", Pulse has a 3.5in touchscreen display that can also be navigated using the phone's physical tracker ball.
Pulse measures 116 x 62.5 x 13.5mm, weighs 130g and offers wireless connectivity over both HSDPA 3G and Wi-Fi. Data stored on Micro SD memory cards can also be transferred onto other gadgets over Bluetooth, T-Mobile said.
Version 1.5 – aka Cupcake – comes pre-installed on Pulse and the phone even features a reasonable quality 3.2Mp rear-mounted camera.
The T-Mobile Pulse will set you back £180 ($297/€200) on a PAYG basis. ®