This article is more than 1 year old
Toyota at Tokyo: micro e-car on display
Aesthetically challenged
Leccy Tech Competing with such leccy micro-cars like Peugeot's BB1 and Renault's Twizy in the 'would you actually buy anything that looks like that?' stakes is Toyota's latest thinking on future e-cars for the city, the FT-EV II.
The EV II is an evolution of the EV I that Toyota showed at the Detroit Motor Show earlier this year rather than an all new concept. If you ask us, it's gotten uglier in the intervening months.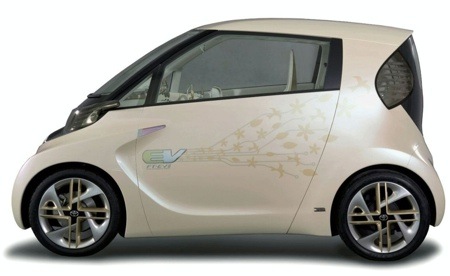 Toyota's FT-EV II: not better looking than its predecessor
Still, the Future Toyota Electric Vehicle II - to give it its full name - is nothing if not petite. In fact, it's just a shade smaller than the already diminutive Toyota iQ micro-car from which it copies its 3+1 seating arrangement with with fourth seat being suitable for small children or luggage.
It's also smaller than the original EV I concept, which used the iQ's chassis.
Power comes from a lithium-ion battery that feeds the motor, which drives the front wheels. Toyota said a full charge will be good for around 90km (56 miles) of travel and that the EVII has a top speed of 100kph (62mph).
No further technical details were made public, though Toyota did say that the range was dependent on improvements in li-ion battery tech. So presumably the EV II's battery pack can't currently deliver that sort of performance.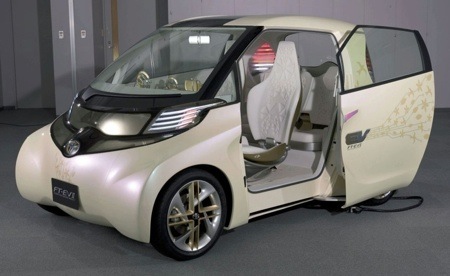 Sliding doors
Design features new to the EV II include transparent rear light clusters to give the maximum degree of all-round visibility; a steering yoke that does away with the need for floor pedals, so creating as much interior space as possible; and electric sliding doors so it can be parked in really right spaces - though you might still not be able to get out of the thing.
Toyota has promised that it will launch a leccy city car in the US sometime in 2012. Fingers crossed the styling gets an overhaul between now and then. ®