Leccy Tech The evidence that Lotus may launch a leccy version of its Evora sports car is mounting, following a leaked company presentation highlighting how the model could be used as the basis for a sporty e-car.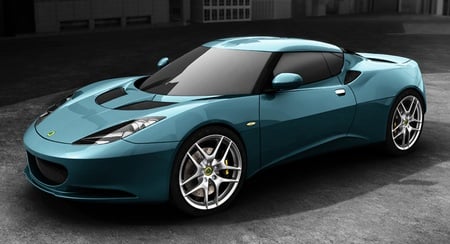 Lotus' Evora: is a leccy model be in the works?
Lotus' engineering document outlines the Evora's suitability as an electric vehicle (EV), revealing how an Evora EV could be powered by a 200kW (269bhp) electric motor connected to a 71kWh battery.
This set-up would see the leccy Evora good for a range of around 230 miles, according to the document.
Potential performance figures haven't been given, but let's face it, an electric Lotus isn't going to be slow.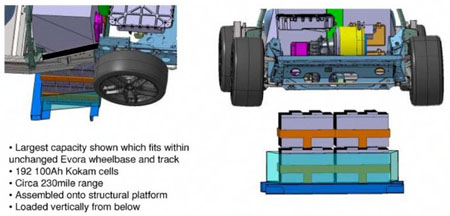 Evora's li-ion power pack can be removed from below the car
Although the presentation is aimed at third-party car makers after quick and easy access to a versatile car platform, instead of it being a direct indication of Lotus' own plans, the document shows that the Norfolk-based car firm has clearly put serious thought into the putative e-car.
The plans also dovetail with a comment made by Lotus' Chairman, Michael Kimberley, back in January.
An Evora EV wouldn't really be Lotus' first outing with an electric car, though.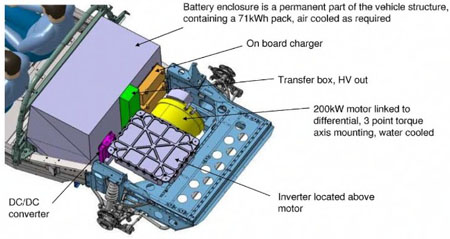 Vauxhall could be a potential customer for an Evora-based leccy coupé
Lotus did much of the development work on Tesla's Roadster using a modified Elise chassis, and - to this day – still undertakes initial assembly of the Roadster at its Hethel-based factory. Chrysler's Dodge Circuit is also based on the Lotus Europa chassis.
Vauxhall could be a potential customer for an Evora-based leccy coupé, because such a vehicle would make a handy successor to the firm's VX220/Opel Speedster – also based on the Elise and built by Lotus.
Lotus' entire presentation is available online. ®