Asus will launch a netbook based on ARM chippery during Q1 2010, the company's CEO, Jerry Shen, promised this week.
Details are thin on the ground - we hope to learn more at Asus' annual R&D shindig in Taipei next week - but Shen did say the price could be as low as TWD6000 (£112/$185/€125), according to a write-up by Chinese-language site China Times.
Don't expect to pay as little as that here - there'll be 17.5 per cent VAT to add at the very least, unless Alistair Darling extends the 15 per cent period - but it should still appeal to punters who think netbooks should be as cheap as chips.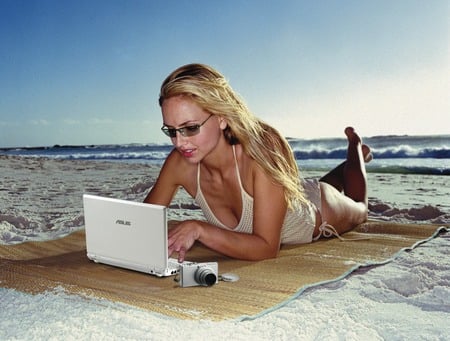 ARM-full: Android-based netbook and friend
Shen said the ARM netbook could meet or exceed the success Asus has had with the Eee PC family.
If so, he's changed his tune. In August, Shen said he couldn't see "a clear market" for ARM-based netbooks, even though the company showed off just such a machine at the Computex show in June.
The demo model, an Eee PC 1008HA, was seen running Android. Whether the one coming out in Q1 2010 will too remains to be seen. Shen doesn't appear to have addressed that point. ®