This article is more than 1 year old
Nikon D3000 digital SLR
Top shot techniques tutor at a not-so-painful price
Still, a Live View screen is likely to become the norm in entry-level DSLRs and users are coming to expect it, as it's especially useful when you cannot frame face-on. That said, using a rear screen is often more confusing than the optical viewfinder, as it can encourage a certain level of detachment when composing a shot. As this is a beginner's DSLR, the lack of Live View may well be to their advantage but if it is important to you, there are alternatives.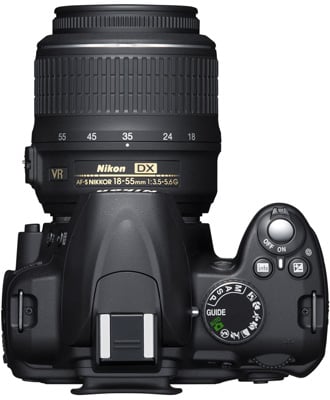 Typically kitted out with a 18-55mm lens, equivalent to 28-85mm on a 35mm camera
The in-built retouching menu features a new Miniature Filter, simulating the narrow focus effect of tilt and shift lenses. It's a great effect and works best when photographing people or objects from a high point, like a bridge, as it gives the optical illusion of miniaturizing the subject within the focus area against an otherwise normal size background. It's an interesting option and tests prove it can be used creatively in portraiture too.
The D3000 is small and light fitting in your hand snugly and firmly. Although the body is made of hard plastic, the camera is anything but flimsy, feeling solid and durable. The ergonomic grip is so well designed that shooting with one hand becomes second nature. This is an invaluable aspect if you love taking self-portraits. The compact size of the camera makes it more discreet to carry around, which is an advantage when travelling, especially for safety.
The large rear display does limit space for direct access controls at the back. However, the menu system is quite straightforward and intuitive when it comes to all the main settings and commands. If you are content to use the sub menus to access some of the options occasionally, then just opt for the simplest layout for general use. Incidentally, the display flips 90° horizontally or vertically to follow the landscape/portrait orientation of the camera, so that you can always read the information the right side up.
Overall, the new focusing system works very well and, with challenges such as moving subjects, it stays sharp. However, in the testing environment of low light, its accuracy and responsiveness does suffer somewhat. Yet, for a camera at this level, the image quality of the new D3000 is stunning and shows Nikon's perseverance to provide beginners with a seemingly professional performance. Even in challenging lighting conditions the exposure system consistently delivered great results and the B mode allowed for some vibrant night photography.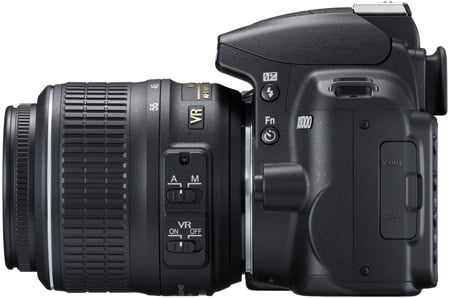 Handles well, even for self-portraits
In RAW (NEF) mode, the level of detail is remarkable, but even with compressed JPEG files, the images were beautifully rich in detail. Particularly impressive is the camera's handling of low-key areas and high contrast situations. The metering system is also spot-on, whether you like to work with dedicated shooting programs or in full manual mode. Both warm and pastel tones are reproduced in all their nuances with similar effects to the colour rendering of Nikon's most expensive models.