This article is more than 1 year old
Nikon D3000 digital SLR
Top shot techniques tutor at a not-so-painful price
With shutter speeds from 1/4000 to 30sec, its ISO range is 100 to 1600. Like most Nikon models, the D3000 gives good results for high ISO levels up to about 800 and, in decent lighting conditions, even ISO 1600 delivers an acceptable level of noise. Also, using a +1EV increment 'boost', an equivalent ISO 3200 shot is possible too.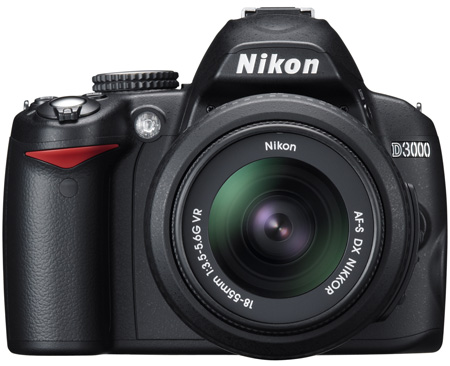 Don't let the lack of movie mode put you off checking out the D3000
The built-in flash is quite mild and subtle, working really well as a fill in light, especially for portraits. Anyone wanting more powerful flash effects can use the hotshoe to attach an external flashgun. Images are stored on SDHC memory cards and the D3000 uses the same EN-EL9a lithium-ion battery as the D5000, with a life of 550 shots and a surprisingly short recharging time.
Verdict
Testing the D3000 was more fun than expected. It's packed with features a novice will appreciate, while performing like a much more professional model. The feel of the camera is just what you want from a small DSLR: light and compact with intuitive handling and a solid build. That said, it's a shame Nikon decided not to include a movie facility or Live View mode, as this might adversely influence the popularity of this otherwise great little camera. Nevertheless, Nikon has released its most beginner-friendly and accessible DSLR to date and, thanks to its terrific performance, intelligent new features and affordable price, it's certainly one of the best deals on the market. ®
Catherine Monfils is a professional photographer specialising in portraiture, lifestyle and fashion.
More DSLR Reviews...
| | | | |
| --- | --- | --- | --- |
| Canon EOS 5D Mark II | Pentax K200D | Canon EOS 500D | Olympus E-420 |

Nikon D3000 digital SLR
No movie features, but otherwise an ideal DSLR for experimental beginners and amateurs alike.
Price:
£429 with 18-55mm lens kit RRP