Apple MacBook Late 2009
Plastic phoenix rises
---
Review Just a year ago, in October 2008, it looked like the white plastic-cased MacBook was headed for the scrap heap. Apple had just introduced a new and more expensive model sculpted out of aluminium, and although the plastic version was kept on sale to provide a less-expensive option for the budget-conscious education market, it was obvious then that Apple was preparing to put it out to pasture.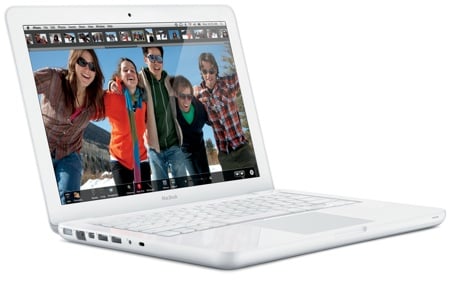 Apple's latest MacBook: overhauled at last
Information about the White model was buried in the depths of Apple's website, and a minor upgrade in January 2009 didn't even merit the acknowledgement of a formal announcement from Apple HQ.
And then the global economy went completely off the rails, and the finger-smudged livery of the white MacBook rose from the ashes of recession like a cut-price plastic phoenix. Its aluminium sibling was booted upstairs to become part of the MacBook Pro range, leaving it to lead the charge for consumers' cash. And, lo, Apple's laptop sales did boom miraculously despite the downturn.
And now, as a reward for its efforts, the humble MacBook has been granted a full-scale overhaul. It's still made out of that distinctive white plastic – or "durable polycarbonate" as Apple calls it – but just about every aspect of the unit has been tweaked and updated. The right-angled edges of previous models now curve convexly on all sides, giving it a more streamlined appearance.
The new model is marginally lighter then the previous one – 59g, to be precise – but we were surprised to see that it's actually about a centimetre wider and deeper front to back than its predecessor. It actually feels even bigger than those numbers suggest. There's no change to its thickness - 27.4mm - though.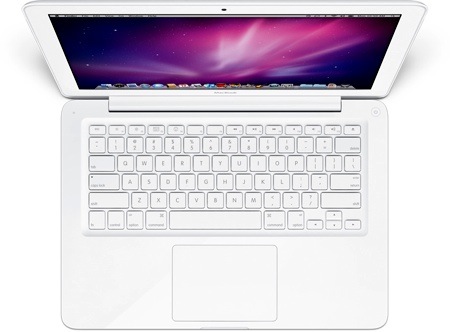 No thicker than its predecessor, the new MacBook is however wider and deeper
However, the redesign achieves the desired effect, which is to give a face-lift to a design that hadn't changed for several years.