This article is more than 1 year old
Bookeen Cybook Opus
Kindle who?
Review While the Amazon Kindle's appearance in the UK may help nudge the e-book reader closer to the mainstream, there are plenty of other devices to measure it against. Sony's Reader variants are the best know, but Interead's oddly named Cool-er and iRex's DR1000S are also in the running. To that list we can now add Bookeen's latest, the Cybook Opus.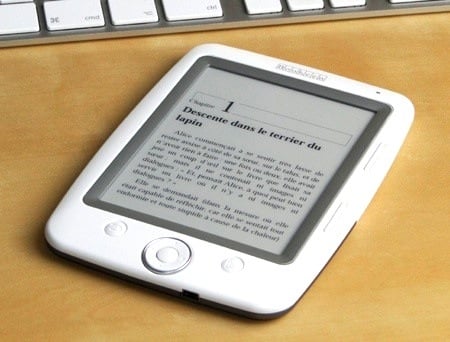 Bookeen's Cybook Opus: iPod inspired?
An e-book reader is only as good as the material it can hold. The Cybook Opus is compatible with both DRM and non-DRM Adobe PDF and ePUB files, DRM and non-DRM Mobipocket files, HTML, plain text, JPG, PNG and GIF file formats. The reader itself runs a Linux-derived OS.
There is a twist in the tail. You can't have both Mobipocket and Adobe-compliant DRM files on the Opus at the same time thanks to so-called "legal reasons", so you'll have to choose one or the other for your protected content.
The default is Adobe's and if you want Mobipocket, Bookeen says you need to apply a firmware upgrade to the device. Firmware upgrades are only available after you register at the Bookeen website and give away your name, address and phone number. Having done this, we found a firmware upgrade for an earlier device, but not the Opus. Delving into the Bookeen blog, it became apparent that the appropriate firmware isn't available yet. But it will be soon, says a post dated 27 August. Hmmm.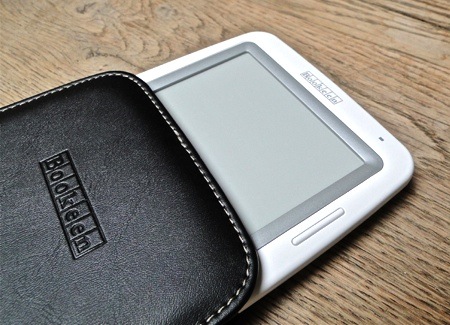 Dust-jacket included
This means, for the moment, you're stuck with Adobe for DRM stuff. There are 200,000 titles available from the Bookeen's bookselling partner, BooksOnBoard.