This article is more than 1 year old
Sony Bravia KDL-46Z5500 200Hz 46in LCD TV
Striking picture quality
Review Remember how flatscreen TVs used to look: dominated by huge side- or bottom-mounted speakers and with large silver or grey bezel frames? The latest models are positively anorexic in comparison, shaving centimetres off every dimension except the display itself.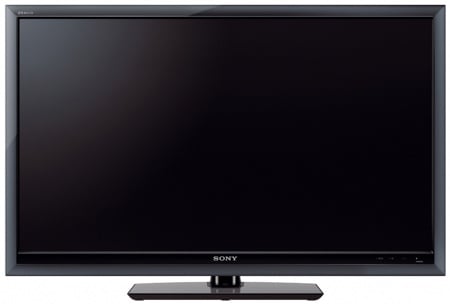 Sony's Bravia KDL-46Z5500: handsome
So this handsome 1080p model from Sony, the 46in member of the Z5500 family, has a reasonably slim profile. It's not as super-thin as some, but even so, the frame is pleasingly small and there are no big speakers on display, with the gloss black bezel looking attractive, understated and neat.
All this dieting means the Z series is noticeably lighter than other, comparable 46in LCD screens, though with luck, once you've positioned it in your living room you won't be lugging it around too much.
Set-up is simplicity itself: switch on, follow the on-screen instructions, then wait briefly while the TV tunes in to the available digital and analogue stations. And you're ready, though obviously if you want to tweak the settings for picture, sound and favourite channels - does anyone actually tune favourite channels? - you have a little more work to do.
There are two HDMI sockets on the back and two easy-access ones on the side for camcorders, cameras, games consoles and so on, so your HD needs are catered for.

Thin, but not as skinny as some LCD TVs
Sony, as we've commented before, codes its TVs largely by alphabetical order. Essentially, the S series is more basic than the V. Don't fancy a V? Then trade up to the W series, with the X above that and, right at the top of the pile, the Z. Simples, as the meerkats say. So is the Z5500 the cream of the crop?