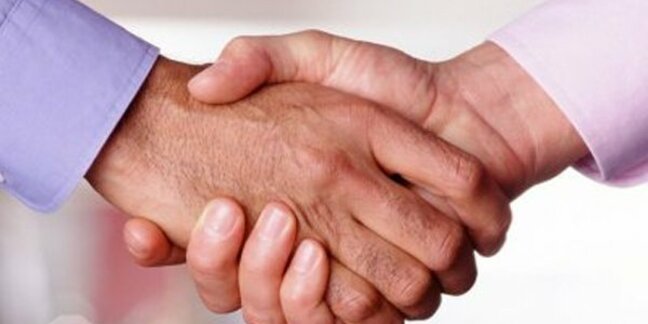 A twenty-fold profit increase for solid state drive supplier STEC in its third 2009 quarter was followed by a share price drop on worries that its golden growth years are coming to a close.
STEC recorded revenues of $98.3m in the quarter, 13.8 per cent up on the second quarter and a solidly satisfying 54.3 per cent higher than 2009's third quarter. Net income was $24.5m compared to $1.2m a year ago. Gross profit margin was 49.7 per cent, slightly down on the preceding quarter's 50 per cent but comfortably up on the 32.1 per cent seen in 2008's third quarter. Wall Street estimates were beaten, yet Wall Street promptly marked the shares down because of two worrying areas.
Firstly they are about under-achieving sales through EMC and slow ramps at IBM and Sun. Secondly, there is concern about STEC's deteriorating competitive position.
Sales of the ZeusIOPS Fibre Channel interface SSD through EMC were less than hoped for and EMC might enter 2010 with STEC SSDs in its inventory, which would lower 2010 EMC sales for STEC. As EMC is STEC's largest channel, such weakness raises doubt about future revenue levels.
This doubt is increased, as STEC says, in its SEC 10Q filing for the quarter: "We are planning to implement certain marketing programs and sales initiatives with several of our customers, including our largest enterprise-storage customer, in order to speed the mass adoption of our SSD products."
That implies raw OEM demand needs increasing. The competitive worries centre on new enterprise flash drive competition from vendors such as Intel, Pliant, Hitachi GST, and Unigen, with Seagate, Toshiba and Western Digital looking to join in too. Currently STEC has the only FC-interface SSD, but SAS drive use is ramping in the high-performance drive space and FC hard drives look set for a steady decline in use, weakening STEC's advantage.
Hitachi GST will bring in SAS interface enterprise SSDs in the first half of 2010 and may introduce FC interface products as well. Although STEC has SAS-interface product it doesn't have the market penetration that its FC product has, and so an SAS-interface market-dominating position, like its FC-interface one, is quite unlikely.
STEC's outlook is for fourth quarter revenues of $101m to $103m, slightly down on previous expectations. Shares are currently trading at $23.15, capitalising the company at $1.15bn, far below the early September peak when the shares sold for $41.84.
What's happened is that, in effect, the enterprise SSD market has suddenly transitioned to a near-mature phase. The early rocket-like glory days of growth are ending as the short-stroked, low-hanging hard drive fruit has been plucked and sales require more effort now.
Combine that with more competition and STEC's margins and overall sales revenues are under threat. It's a recipe for more modest expectations of growth prospects at what has been a very fortunately-placed company. STEC's growth is almost certainly bound to continue, just at a more modest clip. ®
Sponsored: Webcast: Ransomware has gone nuclear