Dell has been teasing us for months with spy shots of a super-thin laptop. But now the firm has decided it's time to officially spill the beans about the latest addition to its Adamo line.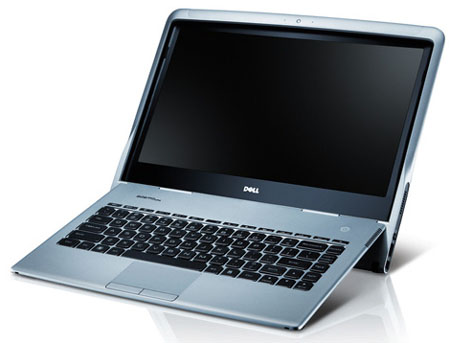 Dell's Adamo XPS: measures just 9.7mm top to bottom
The Adamo XPS – actually the third machine in the Adamo series – is, judging by its looks, designed to compete with the likes of Apple's MacBook Air - reviewed here. The XPS' odd hinged design will be the first aesthetic point that catches your eye, we believe.
Next will be the Adamo XPS' super-thin format. It measures just 9.7mm at its thinnest part and weighs in at class-typical 1.4kg.
Despite its slim profile, the PC still manages to cram in a removable battery and a 128GB solid-state drive.
Powering the impossibly thin XPS is a 1.4GHz Core 2 Duo ULV processor and 4GB of memory. Connectivity options extend to 802.11n, integrated Bluetooth and two USB ports.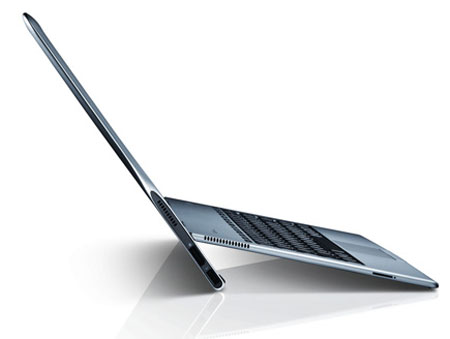 A UK launch hasn't been confirmed
The machine, like many other super-thin machines on the market, doesn't have an optical drive. The XPS doesn't have an Ethernet port either, Dell added.
Adamo XPS will be available in North America by Christmas, priced at $1800 (£1084/€1209). A UK launch date or price hasn't been confirmed. ®