The shooting modes comprise of Panasonic's Intelligent Auto, which does everything bar recommend the shooting angle, and Normal mode, which is another name for auto mode. There are 27 scene modes, including Panorama, Movie mode, Clipboard (for storing graphics and text), plus a single My Scene mode. This lets you store your favourite scene mode, but it's rather superfluous, as using the Scene mode control is no hassle.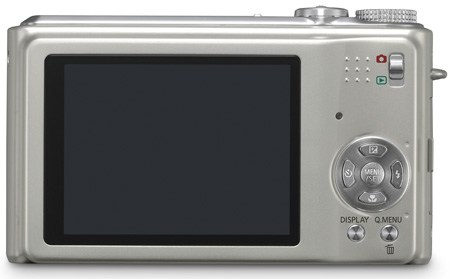 No optical viewfinder so the LCD panel has to be relied upon, which is less than ideal in bright sunlight
Sadly, there is no optical viewfinder, which is useful on any camera offering a long zoom. It would have been especially useful on the DMC-TZ6, as the LCD screen is hard to view in bright sunlight. The menu system is pretty simple to use, although in some modes, it does mean scrolling through multiple screens.
Thankfully, a Q (Quick) menu system makes it easy to alter parameters such as ISO, white balance and drive mode. If you like a fair bit of manual control on your camera, then the DMC-TZ6 is not for you, as there is no manual aperture or shutter control. You can use the exposure compensation control and select from three long exposure times (15, 30 and 60 sec) in Starry Sky mode, but that's about it.
This camera resembles a teenager being forced out of the bed in the morning: it's a rather sluggish starter. We found that power-on to first shot took around four seconds – twice as long as the DMC-TZ7 we looked at. The main problem seems to be the AF system, which takes a while to lock onto subjects. As both cameras use the same optics and basically the same electronics apart from the image processor, it's hard to explain the difference, although sample variations can sometimes produce unexpected results. On a happier note, the battery is said to offer 320 frames before needing a recharge, using the CIPA standard, and we shot more than 290 frames and still had juice to spare.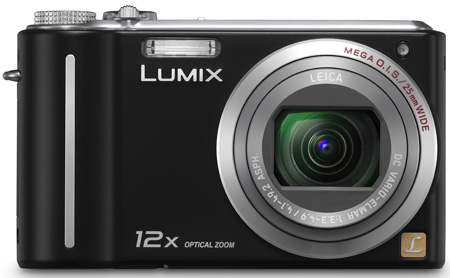 Also available in black
Picture quality in most shooting conditions was very good, especially in terms of resolution, contrast, exposure and colour saturation. The high quality lens means that chromatic aberration is not a big issue. With the camera using a smaller CCD, we did expect noise to be an issue but, provided you shoot at ISO 400 or less, noise levels are low.