Users will appreciate the ability to shoot both wide angle and long-range shots with one zoom lens, and the versatility of the DMC-TZ6 makes it fun to use. The DMC-TZ6 offers a range of continuous shooting modes, including 2.5fps when shooting at the highest resolution, although this is limited to three frames. Using the Hi-Speed Burst (HSB) mode you can shoot at speeds of up to 10fps, but file size is reduced to 3MP. Unless you're looking for good quality prints, this isn't a problem, and HSB lets you to shoot up to 100 frames.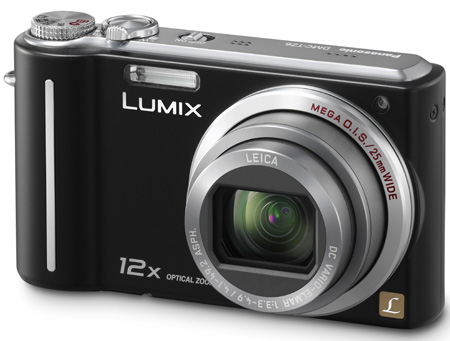 Manual control freaks are likely to be frustrated by the various mode restrictions
Optical image stabilisation is provided by a Mega OIS system, and this does a good job in keeping hand-held shots steady, especially when shooting at the extreme zoom setting. The panoramic mode lets you grab a wider view (albeit with some distortion) and produced some interesting results, although alas, you can't check your results at the scene, as there is no in-camera stitching.
There are several options for low-light shooting and all produce variable results. The Night Scenery mode can extend the shutter speed up to 8sec, but the results we got were disappointing, and the shutter speed stubbornly remained at 0.8sec for a series for shots taken with the DMC-TZ6 mounted on a tripod. The relatively short exposure time meant that resulting images were badly underexposed and there is no way of manually adjusting the Night Scenery settings.
The High Sensitivity mode bumps the ISO speed between 1600-6400 and, once again, the camera decides on all the settings. In our night shot, the DMC-TZ6 shot at ISO 6400 in High Sens mode, and the results were poor, with high levels of noise giving the impression that you were looking at a snow fall through frosted glass. The Starry Sky mode produced better results, but even here, it's a bit hit-and-miss, as you are restricted to the three preset exposure times. Video quality is not HD, but it is was fine for capturing short clips.
Verdict
The DMC-TZ6 offers a good mix of features, apart from its limited manual control. So, if you're quite happy for your camera to make most of the shooting settings for you, then this model will deliver the goods under most shooting conditions. If you want HD movies and a few extras, then it's worth shelling out a bit more the DMC-TZ7. But if you're simply looking for a big zoom inside a small(ish) camera and aren't too fussed about high quality video, then save yourself a few quid and opt for the DMC-TZ6. ®
More Compact Camera Reviews...

Nikon
Coolpix S630

Canon
Digital Ixus 95 IS

Samsung WB500

Panasonic Lumix
DMC-FS7

Panasonic Lumix DMC-TZ6
Lots of automation, a fair sprinkling of features and a good overall performance, but no HD movie recording.