Review Elgato's previous EyeTV DTT Deluxe, which we reviewed in September 2008, was heralded as the world's smallest USB TV tuner. Just over a year on, and the company has launched a second record breaking tuner - one that's about half the size of its predecessor.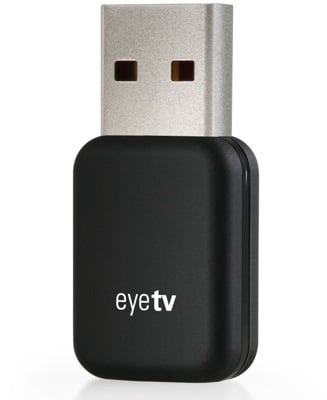 Elgato's EyeTV DTT Deluxe: ridiculously small
And there's another first: this is long-time Mac specialist Elgato's first product to ship with full support for Windows users, specifically Windows 7 drivers for out-of-the-box Media Center compatibility.
First, though, the hardware. The new DTT Deluxe takes up less room in the box than the wrapped pair of AAA batteries used to power the Freeview-friendly remote control Elgato ships with the tuner. The tuner is barely bigger than its USB connector and while it's not as tiny as the adaptors that come with many a wireless mouse, it's still very small indeed.
The Deluxe is decked out in matte black, though there's a sliver of gloss running around the side which is actually a window for the infrared remote. The IR signal is picked up whether the Deluxe is placed in a USB port on the left or right of your machine, though it doesn't work end on, so if your computer's USB ports are facing forward, you'll have to angle the remote sideways.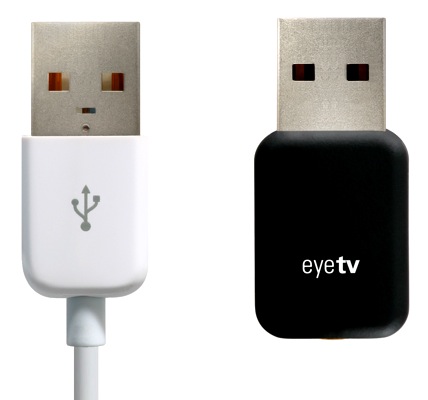 No, we mean it - it really is small
Being so small, the Deluxe won't impede adjacent USB ports. It fitted into our MacBook Air's port with ease and into the compact two-port hub we use.