Aerospace firms are competing for a "classified" UK MoD contract to build a robotic military stealth aircraft which would be able to hover like a helicopter or fold its rotors and fly as an aeroplane. The "novel air concept" would be able to operate "within urban canyons" and deploy radical new weapons such as microwave or laser rayguns.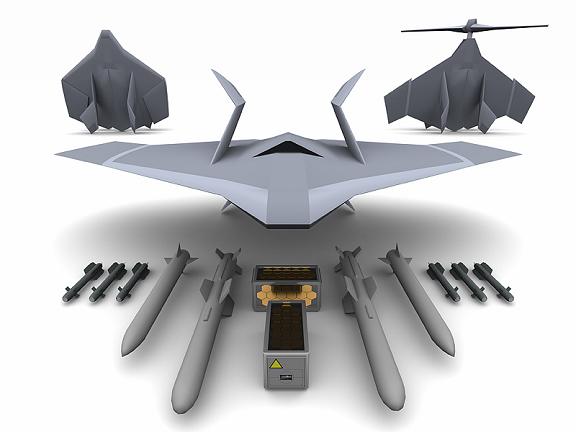 There's also a thing for getting stones out of horses' hooves underneath.
News of the commercial bids comes from Aviation Week & Space Technology, which names UK-headquartered arms globocorp BAE Systems, Euro missile alliance MBDA (partly owned by BAE) and British uni spinout Cranfield Aerospace as competitors to build the Novel Air Concept prototype.
The MoD's Defence Science organisation had already released some details on the Concept. Specifically, the military boffins would like to see:
A more cost-effective means of achieving the effects currently provided by manned aircraft and cruise missiles by using new concepts in unmanned air vehicles (UAVs)/unmanned combat air vehicles (UCAVs). The specific effects under consideration are the delivery of novel payloads over remote hostile territory and, specifically, within the urban environment.