Group Test If you're planning to build a new PC around an Intel 'Lynnfield' Core i5 or Core i7-800 processor then you are guaranteed to get stacks of performance at a reasonable price. In addition to a new CPU, you'll also need a motherboard that's based on Intel's P55 chipset and supports the LGA1156 interconnect spec.
To help you choose the one that's right for you, we've rounded up five of the best motherboards to see what you get for your cash. We tested each motherboard with a Core i7-870, 4GB of dual-channel Kingston KHX2133 memory, an AMD ATI Radeon HD 4890 graphics card and an Intel X25-M solid-state drive running Windows Vista Ultimate Edition.
Asus P7P55D Deluxe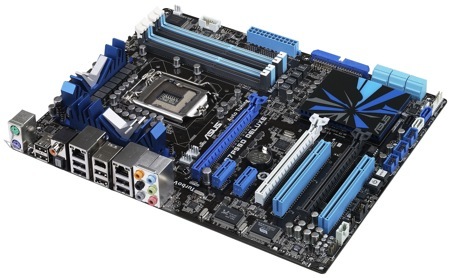 There are three eye-catching aspects to the Asus P7P55D Deluxe. The chipset is cooled by a large low-profile aluminium heatsink which is covered by a plastic plate that carries an illuminated Asus logo. It's not pretty but it leaves plenty of room for your graphics cards. This brings us to feature number two: there are two PCI Express 2.0 graphics slots that support both CrossFireX and SLI as well as a third, long PCIe x4 slot which seems tailor-made for PhysX duties.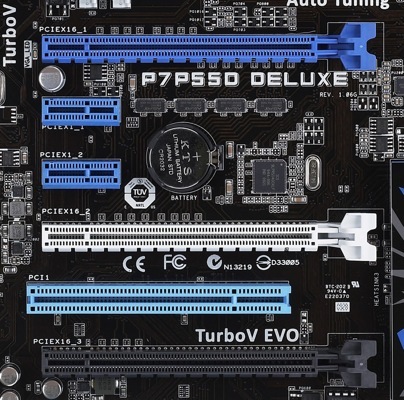 Two PCIe x16 slots and a long x4 connector for a PhysX card
The third thing that should catch the eye of any self-respecting geek is the 16+3 power regulation hardware that surrounds the CPU socket. The chokes and capacitors are absolutely tiny and the overall effect suggests some excellent engineering.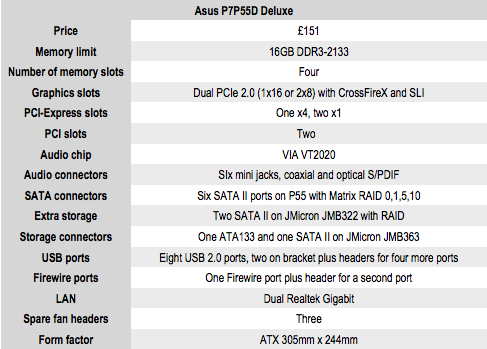 Similar topics