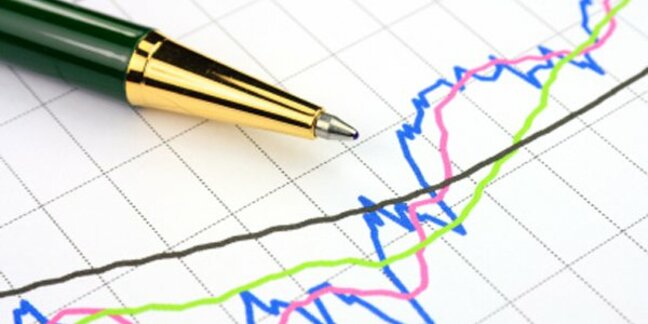 In the wake of Hewlett-Packard's $2.7bn deal to take over networking player 3Com earlier this week, HP's top brass announced preliminary results for its fourth quarter of fiscal 2009, ended in October. The numbers are better than expected - in large measure because of an business upswing in China.
HP said that it expects revenues will fall 8 per cent to $30.8bn from the year-ago quarter, which is only down 5 per cent when measured in constant currency and up 12 per cent from the third fiscal quarter of the year ended in July. HP did not provide preliminary net income figures, but did say that it expected earnings per share, on a GAAP basis, to be 99 cents, up 17.9 percent from Q4 of fiscal 2008.
"Solid execution drove exceptional performance for HP this quarter, fuelled by significant growth in China," explained Mark Hurd, HP's chief executive officer and chairman in a statement. "We are delivering on our strategy and are well positioned going into 2010."
Unlike many IT firms these days, HP is willing to put out some guidance for future quarters and next year. The company said that sales in the first quarter of fiscal 2010, ending in January, will be in the range of $29.6bn and $29.9bn and that GAAP earnings would come in at between 90 and 92 cents per share. In the first quarter of fiscal 2009, HP posted $28.8bn in sales and 75 cents in EPS, so that represents 3.3 per cent revenue growth and 21.3 per cent profit growth at the midpoint of Q1 2010 estimates.
HP also raised its revenue guidance for fiscal 2010 by $1bn, and now says it can hit $118bn to $119bn in sales and that EPS should come in at between $3.65 and $3.75, up a nickel from prior guidance. These estimates do take account of HP's pending acquisition of 3Com, which will boost sales by another $1.3bn or so and profits by a tiny bit.
HP will report its financial results for the fourth quarter after the market closes on November 23.
By the way, IBM - HP's biggest rival in the IT racket - provides profit guidance, as measured in earnings per share. It has predicted that it is going to kiss $10 a share in calendar 2009, and says it is on track to hit between $10 and $11 in EPS in calendar 2010. IBM provides only the vaguest of hints about what its future revenues might be. IBM's managers get their bonuses based on EPS, so that's where the focus is. ®
Sponsored: Webcast: Simplify data protection on AWS