Updated A former Lockheed stealth-tech engineer has alleged that radar-invisibility coatings on the USA's F-22 "Raptor" ultrasuperfighter are "defective", and that Lockheed supplied them knowing that this was the case. It has now been confirmed that Darrol Olsen's whistleblower lawsuit will be heard in federal court.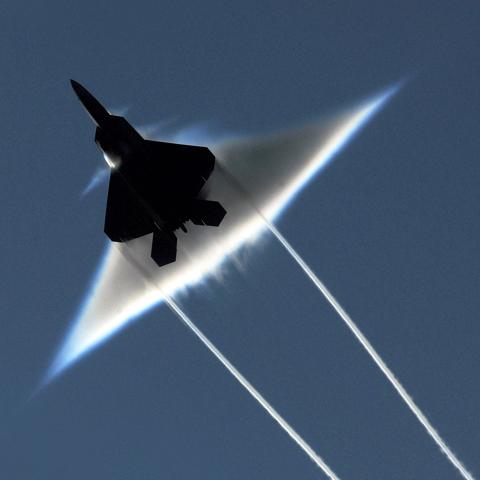 Look mummy, that plane's invisible clothes are actually visible. (Full hires here.)
Olsen's suit was actually filed in California in 2007, and was unsealed earlier this year. The Reg covered it in June. Now AP reports that the suit will be handled by federal beaks in Atlanta, near Lockheed's Marietta plant at which the Raptor is assembled.
The Raptor is universally considered to be far and away the most capable air-to-air fighter jet in the world, and also the most advanced example of stealth technology yet built. It is also the world's most expensive fighter, with each one projected to have cost the US taxpayer well north of $300m once the planned 187-strong fleet has been delivered.
Olsen says that between 1995 and 1999, he witnessed Lockheed knowingly use on Raptors "coatings that Lockheed knew were defective". Olsen contends that he was "one of the top... low observables engineers in the stealth technology industry", having worked on the original F-117 stealth fighter and at Northrop on the B-2 stealth bomber before joining the F-22 team. When he tried to raise the matter with company management, he was told to "stay out of it".