Not nasty enough for you so far? Try this, from Rob Fisk, who notes that "the mail room with its proliferation of pesky paper particles perhaps had not been the wisest choice of location" for this server: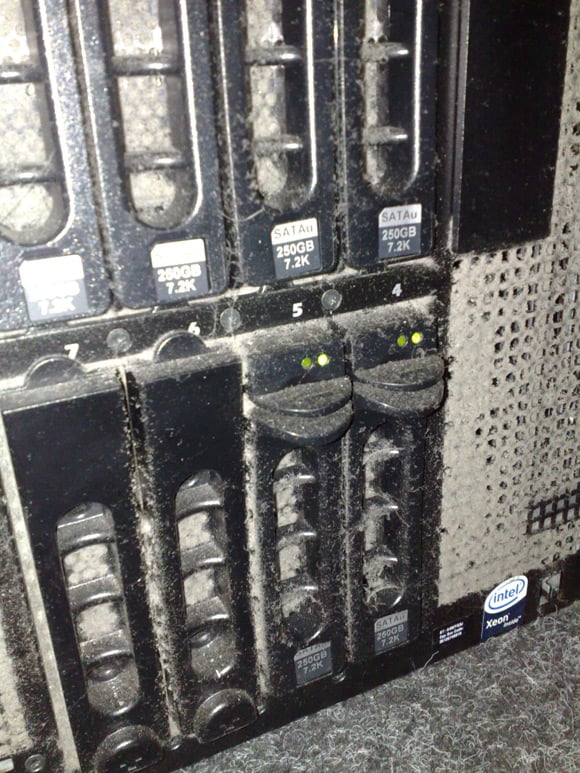 That's just 4-6 weeks of build-up, Rob reckons. Here's something unpleasant from Michael Siwinski, which we believe took a bit longer to culture: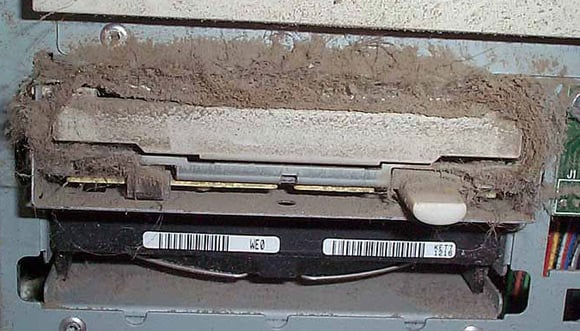 Michael says he didn't take a picture of what was inside this floppy drive slot, but he's probably just sparing us the terrible truth.