Android Screenshot Gallery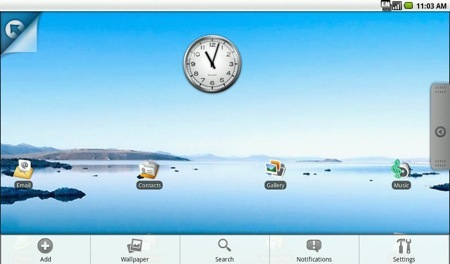 Right-click to call up this panel at the base. Clicking on Notifications is the same as clicking in the status bar at the top.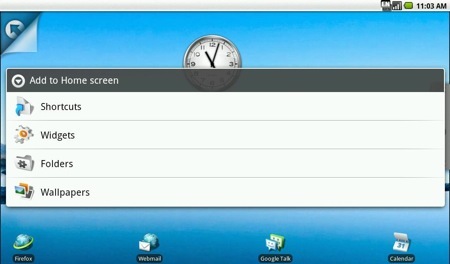 Clicking Add brings up this menu of items you can put on the desktop.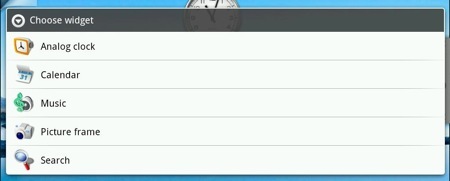 The range of available Widgets is limited - the space to put them in even more so.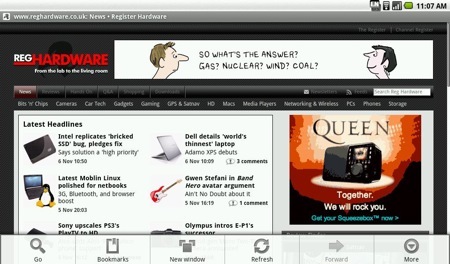 Right-click in the Android browser brings up a basic array of options. Click More...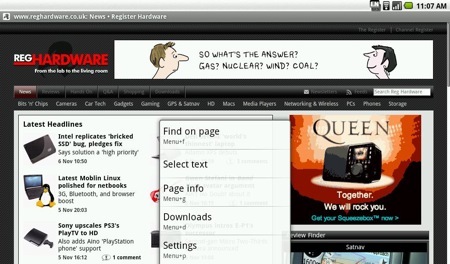 ...and this menu appears. The 'Menu' key referred to is the keyboard's contextual menu key.
Similar topics