The F-35 might be no good - but aerospace people would still hate it even if was brilliant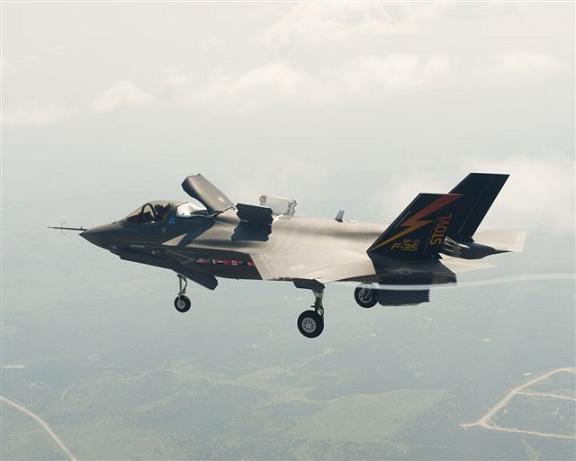 The fliptop lid covers the lift-fan shaft. The dorsal doors let more air into the engine for hover ops.
This is in part because the engine originally fitted had to be replaced with a modified one following bench-testing failures. There have been other delays, perhaps not surprising when one reflects that this is not just the world's first supersonic jumpjet but the first supersonic stealth jumpjet to boot. Now, however, the Forth Worth Star-Telegram reports that BF-1 has finally arrived at the US Navy's Patuxent River test field in Maryland, where the next month or so should see it flying slower and slower until it is actually hovering in mid-air.
These will be tense days for both F-35 engineers and for many observers. The whole F-35 programme - A, B and C models - has faced a barrage of criticism in the aerospace world, generally on the ostensible grounds that the jet isn't going to be good enough to tackle possible future Chinese and/or Russian planes. This school of thought holds that the Obama administration should have bought more expensive Raptor superbirds and fewer "affordably stealthy" F-35s.
It's possible to note, however, that such a plan would have been excellent news for the Western aerospace sector for business reasons. A smaller US buy of F-35s would drive up its price and so undermine the plane's likely dominance of the world fighter export market in coming years. This would be excellent news for the makers of the Super Hornet, the Eurofighter, the Gripen and the Rafale - thus for just about all the first-rank Western aerospace companies and anyone who makes their living from them - and still pretty good news for Lockheed, as they make the Raptor too.
The fact that the F-35 seems likely to put a lot of its rivals out of business in coming years, then, might account for as much of the criticism it gets as any genuine fear of Chinese or Russian air dominance in future.