Review TomTom's Start is essentially the satnav specialist's new low-end model. Rather than say so, though, it's not pitching the product on price but for its simplicity. It's a device designed to get you from A to B and nothing more.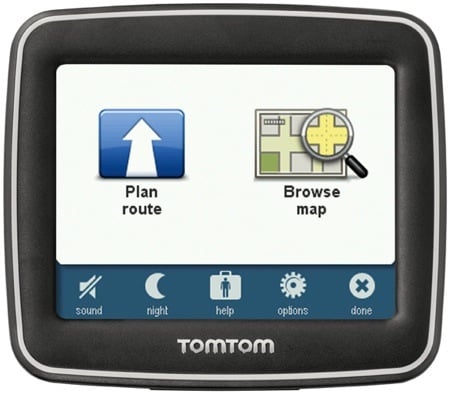 TomTom's Start: cuts to the chase with a simple, straightforward UI
But it's also being described by the company as "the satnav designed for people who still think they prefer reading maps", implying this is the gadget that will finally get the doubters to leave their Readers' Digest Book of the Road at home.
The Start certainly lacks a lot of the clever stuff electronics can do that paper can't. There are no traffic updates, fuel price and local services searching here because it doesn't support TomTom's Live offering. Likewise, there's no lane guidance beyond broad 'keep to the left' instructions. It does incorporate TomTom's iQ Routes system, which is designed to apply to route planning an understanding of what roads get busy and when they do so, the better to steer you onto quieter, faster roads.
The Start is really about route planning pure and simple, which is why it presents you with just two, large icons: "Plan Route" and "Browse Map".
Below these is a bar the presents five small icons for settings: switch the sound on or off; flip the screen to night mode and back; get help; call up the main options screen; and a Done icon that takes you back to the map view.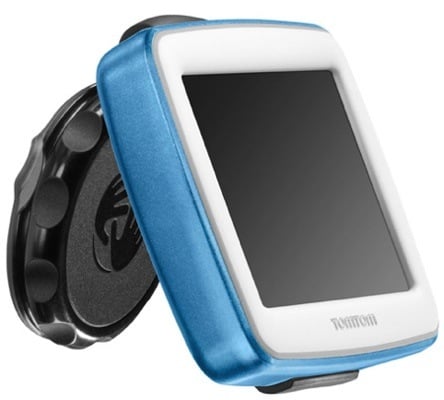 The screen is 3.5in
Options is likewise "simplified", presenting just six settings you can change rather than page after page of icons you need to tab through to find the one you want. That said, there is a second page of options, reached by clicking on a button market Advanced.