This article is more than 1 year old
AOL taps strategy boutique ahead of Time Warner spin-off
Dotty logo revamp strikes bum note
AOL has revamped its logo and plans to launch the new look after its parent company Time Warner dumps the struggling web outfit early next month.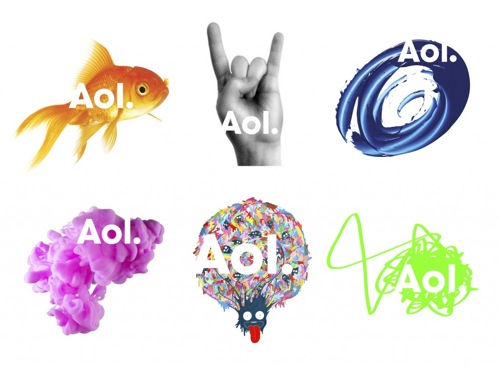 What starts with A, ends in L and has a big fat O in the middle?
The firm, like an ageing divorcee whose husband ran off with a younger, leggier mistress, announced its brand overhaul in a statement today, in which it declared its singleton independence.
AOL said it would unveil its new brand on 10 December, when the company's common stock begins trading on Wall Street a day after Time Warner is set to shake off the firm.
"Our new identity is uniquely dynamic. Our business is focused on creating world-class experiences for consumers and AOL is centered on creative and talented people - employees, partners, and advertisers," opined AOL chairman and CEO Tim Armstrong.
"We have a clear strategy that we are passionate about and we plan on standing behind the AOL brand as we take the company into the next decade."
He didn't reveal how much the makeover, which was carried out by consultancy outfit Wolff Olins, cost AOL.
The new logo sees the 'O' and 'L' shifted to lowercase and a fullstop has been added onto the end of it, making it Aol. And before you all chime in with silly childish remarks about the new look... Yes, we know that when read out loud the logo sounds a bit like A'ole now.
Returning to the strategy boutique, Wolff Olins CEO prefers to describe the revamp in more perky terms.
"AOL is a 21st century media company, with an ambitious vision for the future and new focus on creativity and expression. This required the new brand identity to be open and generous, to invite conversation and collaboration, and to feel credible, but also aspirational. We're delighted to have worked so closely with the AOL leadership team to create something bold and exciting that sets AOL apart."
We'll drink to that. Bottoms up. ®