Review Lenovo's new IdeaPad S10-2 is an update of the S10e. The hardware is conventional netbook fare with a dual-core Atom processor and a 10.1in screen all dressed up in a smart chassis that makes it look like a baby ThinkPad. There have been a number of updates for this model, such as an increase in the frontside bus speed for the Atom processor to 800MHz and DDR 2 Ram that runs at 667MHz rather than 533MHz.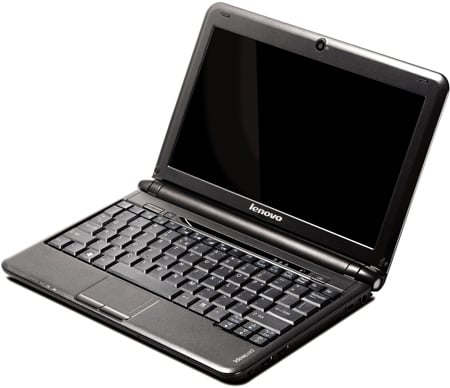 Lenovo's IdeaPad S10-2 takes on Windows 7 Starter Edition
Previous models of IdeaPad came with a 160GB hard drive while our S10-2 has 250GB of storage, and if you poke around you'll spot another couple of minor changes to the hardware. The LED-backlit screen used to have a strange resolution of 1024 x 576 while the S10-2 has 1024 x 600 pixels, which is a more conventional figure.
The other change we spotted lies on the expansion side of things. The original S10 had two USB 2.0 ports and an ExpressCard 34 slot, while our S10-2 has three USB 2.0 ports and no ExpressCard slot. In the event that you fancy upgrading the 802.11b/g wireless to 802.11n and prefer a neat ExpressCard to a sticky out USB dongle then you may consider this is a backwards step.
The major update for this S10-2 model is the selection of Windows 7 as the operating system. This is a bold move as most laptop manufacturers agreed that Windows Vista was a heavy burden for any netbook to bear, so they instead opted to instal Windows XP.
Lenovo is clearly hoping that Windows 7 will prove to be netbook-friendly, but it has not been plain sailing. Windows Vista and Windows 7 work best on a large, high definition display as the slick graphics, icons, task bar and tool bars take up a considerable amount of space and a fair amount of processing power. In the case of the S10-2, the 1024 x 600 screen resolution is simply too restrictive.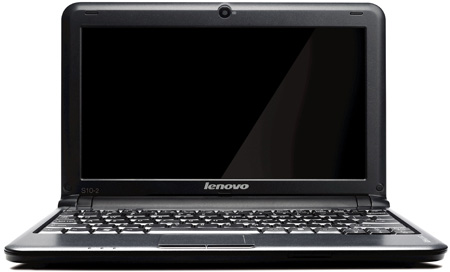 Worth the weight? The new OS is heavy going on this hardware
It's clear that Lenovo is well aware that the combination of 1.66GHz Atom N280 and i945GSE chipset isn't much cop, as it has chosen to instal Windows 7 Starter Edition. This means you're limited to running apps in 32-bit mode and can forget about the joys of Aero, Windows Media Centre or XP Mode for legacy applications.
Similar topics