SuperSpeed adaptor goes on sale
USB 3.0 for your laptop. Now.
---
Keen to leap into the SuperSpeed era? There may not be many USB 3.0 devices you can use, but at least you can now prep your notebook for the new bus standard. Accessory supplier Brando has begun selling an ExpressCard 34 add-in with a pair of SuperSpeed ports built in.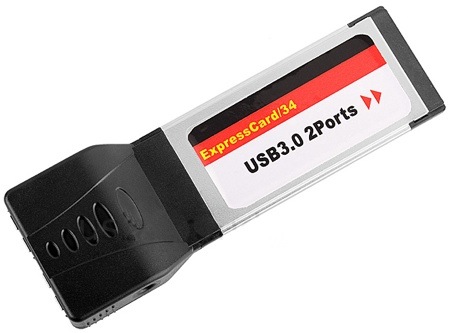 Brando's ExpressCard USB 3.0 adaptor: get ready for SuperSpeed
The two connectors will also host USB 1.0, 1.1 and 2.0 devices, of course, so you can still keep the card busy while you wait for a 3.0 gadget that takes your fancy.
But leave one of your machine's existing ports spare. Brando's offering comes with a separate USB power cable that links a USB 2.0 port to a power jack on the side of the ExpressCard, suggesting the PCI Express bus on which ExpressCard is based may not deliver sufficient juice to drive more than one device.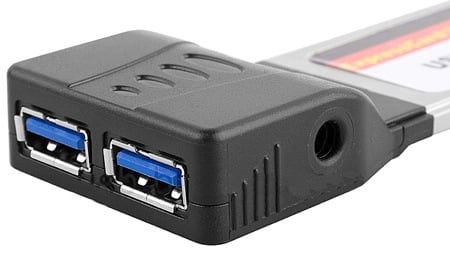 Two USB 3.0 ports - and a power feed if you need it
At least it's only $39 (£24/€26) if you want to give it a go. ®