Emblaze demos Else handset
Not a smartphone, a 'mobile apps device', apparently
---
If you are bored of the same old smartphones, then an Israeli design firm claims to have designed a handset that offers something Else.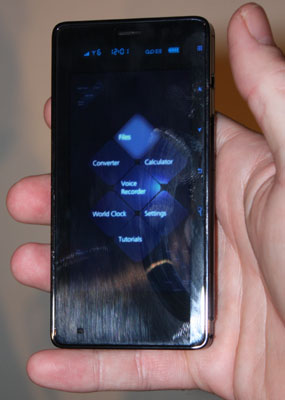 Emblaze's Else runs on Linux
The Else "mobile device" runs on Linux and has been hailed by Emblaze as a step away from "phone-centric" devices and a step towards "application-centric" multi-purpose gadgets.
Apparently, this simply means that if, for example, a call comes in while you're capturing a video using Else's 5Mp camera then you'll be given the option of accepting the call and ending the video. Instead of the call simply taking over, as is the case on most smartphones.
"Application-centric" also means that the handset's Assisted GPS app will, for example, supposedly provide full turn-by-turn guidance rather than a list of directions on getting from A to B.
But Else does makes calls too, even silent ones using "silent communication mode", the company told Register Hardware today. Imagine your partner calls while you're in a meeting, simply answer the call and then press '#' to have an automated voice ask the caller if their call is urgent. If they press '£' – signalling that it is urgent – you can take the call; if you don't want to then just press '*' and the automated voice will tell the caller to ring back in ten minutes.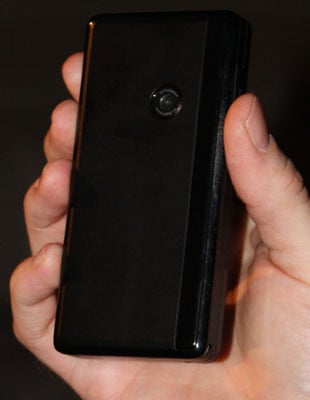 Makes calls and and has a 5Mp camera
Emblaze has overlaid Else's Linux OS with its own sPlay UI to provide users with quick access to the device's phone, media and diary features. Each option expands like a fan into a seemingly never-ending list of sub-menus.