Emblaze demos Else handset
Not a smartphone, a 'mobile apps device', apparently
---
Each sub-menu can be operated by one thumb click – as can all of Else's touchscreen features. However, a series of physical shortcut keys also exist beside Else's 3.5in touchscreen, including one for jumping back to the main menu and another for calling up the cross-app search facility.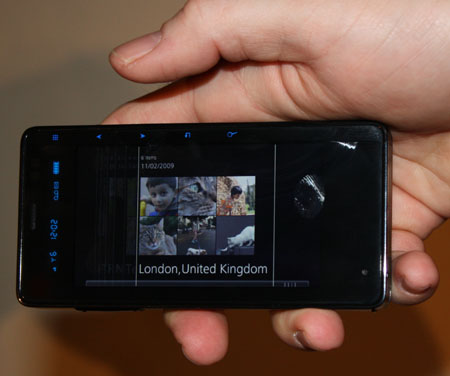 Videos replay on the 854 x 480 screen
Else will replay videos on its 854 x 480 display and, with 32GB of on-board storage to play with, you should have plenty of room for music and movies.
While Else undoubtedly offers many other smartphone-grade features - HSDPA 3G connectivity, haptic feedback, an accelerometer, etc - Register Hardware isn't convinced that the "mobile device" is a true smartphone.
Emblaze has made plenty of noise about Else's applications, but hasn't said anything about installing and deleting them at whim – as iPhone and Android owners can.
A virtual store has been designed for Else, but store screenshots shown to Register Hardware - not the real thing, you'll note - only refered to music downloads.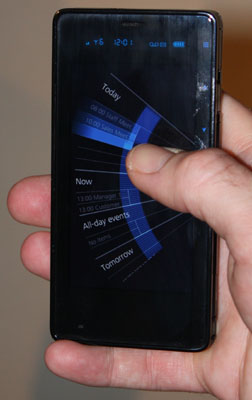 A UK launch hasn't been announced
Emblaze has decided to keep mum about Else's UK launch date and price, for now. The phone will be given a formal unveiling in January, though, so don't expect it under your tree this Christmas. ®