First Nokia X-series phone priced up, release scheduled
Three days to go
---
The launch of Nokia's first X-series handset is just days away, the Finnish phone giant has confirmed.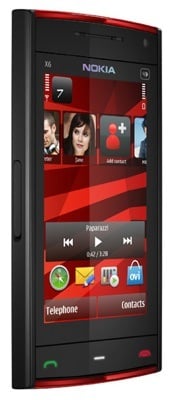 Nokia's X6: out this Friday
Unwrapped back in September, the X6 is the new range's flagship model and will be available on 27 November – that's this Friday, folks.
The handset will cost an eye-watering £449 ($761/€496) if bought SIM-free through Nokia's online store. Orange, however, will hand the device out for free on certain monthly contracts.
Nokia's X6 is unlikely to rival Palm's Pre – reviewed here - or the iPhone 3GS this Christmas, but it will attract plenty of attention thanks to its 3.2in, 16:9 capacitive touchscreen and 32GB of on-board storage. Like the Pre and iPhone, the X6 doesn't have a slot for external memory cards.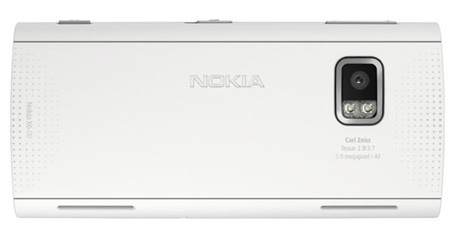 The phones feature a TV port and 32GB of onboard storage
Around the back of the X6 lurks a 5Mp camera with Carl Zeiss optics and twin-LED flash. The handset – which is just 14mm thick – also supports Assisted GPS and features a TV port.
The X6 is set-up for mobile broadband over HSDPA 3G and Wi-Fi. Bluetooth 2.0 is your cable-free option for moving data to or from the X6, Nokia added. ®