This article is more than 1 year old
Hitachi Ultrastar A7K2000 2TB HDD
The two-terabyte hard drive to have?
Review Back in August 2009, Hitachi announced that it was "shipping the industry's first 2TB 7200rpm desktop hard disk drive" in the shape of the Deskstar 7K2000.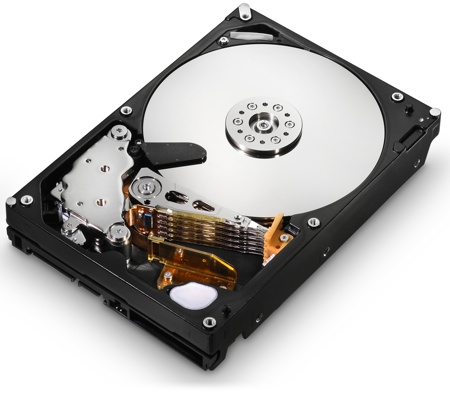 Hitachi's Ultrastar A7K2000: better duration specs than the Deskstar
That statement may have been accurate, depending on your definition of 'shipping', but we received a 2TB 7200rpm WD Caviar Black - reviewed here in September, and it has taken Hitachi this long to deliver its own 2TB drive.
Imagine our mild surprise when we opened the box Hitachi sent us and found a 2TB Ultrastar A7K2000 rather than the Deskstar 7K2000 that we had expected. Imagine our shock when we discovered that the Ultrastar sells for a pricy £243 while the Deskstar has a tiny price tag of £130.
To put that in context, the 2TB WD Caviar Black drive with 64MB of cache cost £204 at launch and has actually risen slightly in price since then to around £215 now. If you find a 2TB Caviar Black on sale for £169, you can be sure it's the old version with 16MB of cache, but the difference between what Hitachi and WD are both now charging seems ridiculous.
It makes the Deskstar look amazingly cheap, while the Ultrastar appears to be rather expensive. The hardware in both the Ultrastar and Deskstar drives is essentially the same, with five platters and ten heads, 32MB of cache, a 7200rpm spin speed and a 3Gb/s Sata interface. The nominal capacity of 2TB yields a true 1863GB once the drive has been formatted.
The WD Caviar drive only uses four platters and it's noticeably more quiet than the Hitachi when running.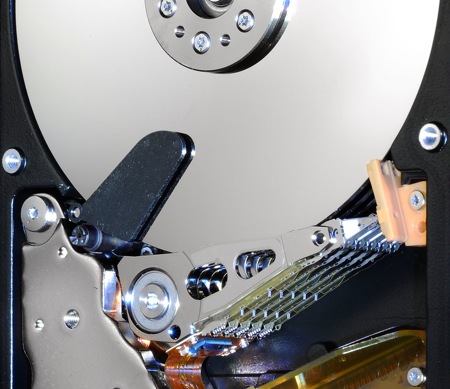 Five head mounts for five platters
Naturally enough, we wondered about the differences between Deskstar and Ultrastar drives and happily found a Hitachi chart that explains the point. In essence, the Deskstar isn't rated for Mean Time Between Failure (MTBF) while the Ultrastar has a rating of 1.2 million hours.