UK jails schizophrenic for refusal to decrypt files
Terror squad arrest over model rocket
The suspicion of terrorism was dropped long before trial and JFL was sentenced under RIPA Part III as a general criminal rather than a threat to national security. Although he admitted guilt, JFL argues he did nobody any harm and the offences were all related to not cooperating fully with police.
Despite referencing his solitary existence, Judge Hetherington appeared not to know about JFL's mental health problems and criticised him for not speaking to authorities.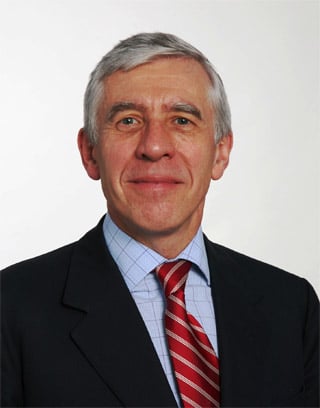 Jack Straw - 'We knew that terrorists were going to use this"
Abandoning normal court procedures, he said: "It was because I was satisfied you would not tell the Probation Service anything significant further that I saw no purpose in obtaining a pre-sentence report which is normally a prerequisite for someone of no previous convictions who has not previously received a prison sentence."
Sticking to normal procedure might have helped explain much of JFL's behaviour in interviews and while on bail. Pre-sentence reports include mental health records and JFL himself sought psychiatric treatment once before, while a computer science student.
His given reason for not cooperating with CTC - the fact that a section 49 notice overrides the right to silence - echoes the original debate over RIPA and encryption. When the law was drafted at the end of the last decade it sparked protests from civil liberties groups and security experts.
In September 2001, shortly after his stint as Home Secretary, when he had introduced RIPA, Jack Straw took to the airwaves to defend the powers.
"It was government trying to put in place increased powers so that we could preserve and sustain our democracy against this new kind of threat," he said in a Radio 4 interview.
"We needed to take powers so that we could de-encrypt commercially encrypted e-mails and other communications. Why? Because we knew that terrorists were going to use this."
News that the first person jailed for the offence of not talking in a police interview has been judged no threat to national security and suffers from a mental condition associated with paranoia and a fear of authorities is unlikely to win RIPA Part III new supporters.
It will also be news to at least the part of government that administers the justice system. On 3 November, Claire Ward, a junior Minister in the Ministry of Justice told Parliament: "Up to the end of 2007 (latest available) there have been no persons reported to the Ministry of Justice as being cautioned, prosecuted or convicted under section 53 of the Act in England and Wales.
"The government are satisfied that offences set in RIPA are appropriate and that the legislation is being used effectively". ®